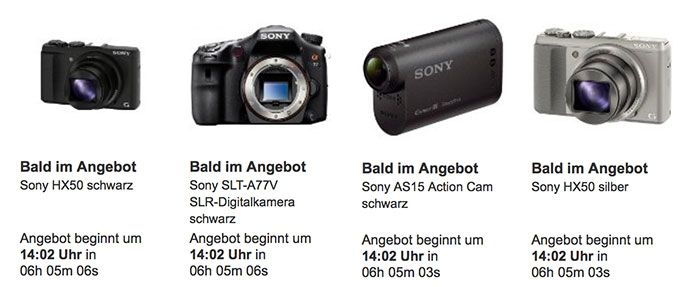 Dealsrunner.com spotted a triple Gold Box deal on Sony cameras that will start at Amazon Germany:
Sony A77 (Click here).
Sony DSC-HX50 (Click here).
Sony HDR-AS15 Action-Cam (Click here).
And don't forget that also the A99 (Click here) and the NEX-7 (here in Finland) hit a new low price record. The A77, A99 and NEX-7 will all get a new successor within the next 1-4 months!
—-
To see all Sony (and not only Sony) photo deals for all Europe, US, and Asia check out DealsRunner.com.