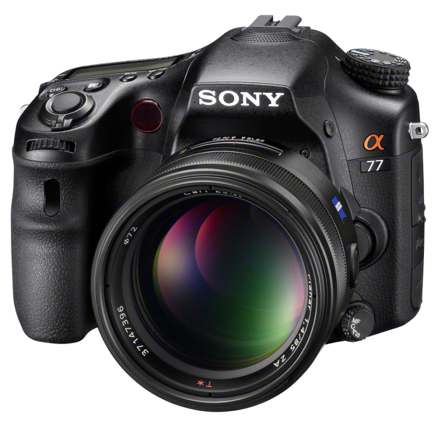 Many SAR readers contacted me to tell me that Amazon US is finally shipping the early pre orders from August and September. But also other stores are shipping like Simplyelectronics (1 A77 is still in Stock). You cannot preorder the camera now at Amazon but the little sisther the A65 is in Stock at Amazon (Click here). In Europe even people from Sweden or Italy contacted me that stores like Scandinavian Photo in Stockholm and Amazon.it are also having the A77 in Stock. Same status for Amazon.de and Amazon.co.uk.
Dear SAR readers, if you own the A77 feel free to share your first impressions and tests! I will publish them on SAR! And enjoy your camera

The A77 can be pre ordered at Amazon, B&H, Adorama, J&R, eBay.