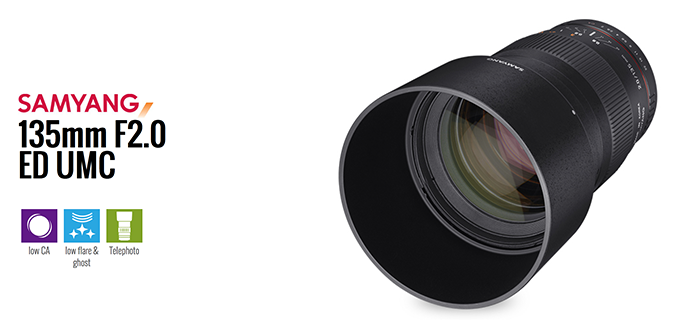 This is a Guest post from Tomasz Kałużny. The text and images are copyrighted and have been reposted on SAR from the orginal authors site Darkshape.
Samyang 135mm f/2 first impressions and samples
by Tomasz Kałużny
Today I had a rare pleasure to lay my hands on an extraordinary lens: Samyang 135mm f/2. Thanks to the guys at infoto.pl who made this possible. It's one of the latest releases from Samyang and I have been waiting for this for quite some time since the lens had a pretty good word of mouth right from the moment it was announced.