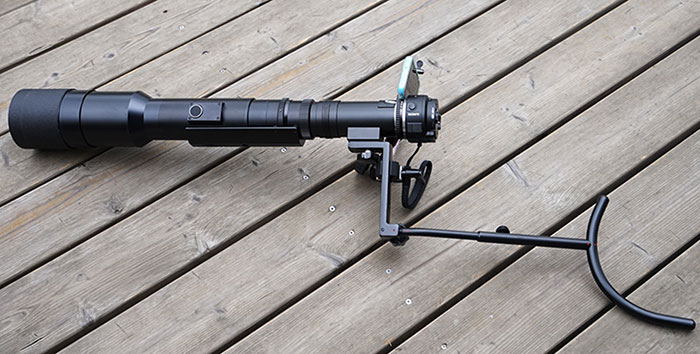 Image courtesy: Yodobashi.
That is probably the craziest Sony review seen lately. Yodobashi tested the Sony QX1 with a Leitz telyt 560mm lens mounted on it!
SAR reader "X" who found the review wrote me:
The lens itself is marvelous, with only cylinder shape of qx1 on the other end, the pair never looks like a camera. it is a bazooka. I think you will need to inform the security officer every time you want to use this setup. otherwise some one will think you are pointing bazooka at your subject.
To see a few image samples click over at Yodobashi and scroll down to find the pics.
The Leitz lens sells for over $1,000 on eBay (Click here).