The 24-70mm GM lens got a "hidden" update!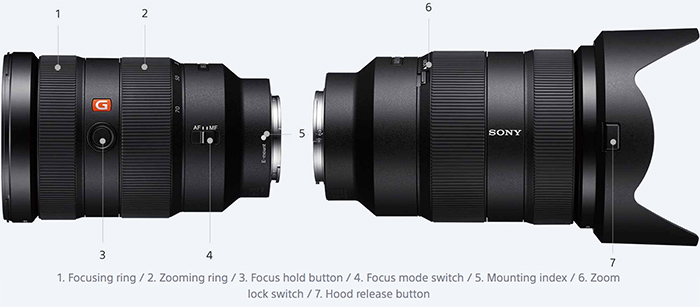 [/shoplink]
A SAR reader who prefers to remain anonymous sent me this:
"I sent my [shoplink 47915]FE 2470GM[/shoplink] in for repair through Sony Pro Support due to the lens mont gasket not sealing completely on the A7/A7r/A7rII mounting flange. After seeing the video you posted of the FE 2478GM 'teardown" I was able to confirm that Sony has made a significant change to the lens mounting gasket.  The gasket shown in the video (At 1:18 to 1:20) has a significantly larger and thicker gasket that wraps completely around the metal mounting plate.  I contacted Precision Camera (who Sony is using to repair my camera) to advise them that I want to make sure I get the 'new' gasket installed on the my 2470GM….  Precision camera just confirmed back that they have VERIFIED THAT THERE IS A NEW P/N FOR THE 2470GM GASKET REAR.

My 2470GM was Pre-ordered about 1 month before the actual release date.  I had posted here that I could see a 'sliver' of light between the camera and lens mount when viewed perpendicularly ( light was visible for about 120 degree around the circumference ).  I didn't have a concern until I was shooting in light rain 10 days ago. When I got home I noticed moisture in the camera body lens mounting grooves….

PS: the video also shows a black 'rubberized' coating on the end ribbon connector cable where it plugs into the PC board.  My camera did not have the coating, which appears to be a reinforcement / strain relief for the PC Board connector.  Precision camera is trying to confirm if this is another 'upgrade' from the original or not.  Will advise when they update me.."
If you have questions feel free to post them in the comment section!
24-70mm GM store links: [shopcountry 47915].