All new FE lenses from Tokina, Tamron, Samyang, Viltrox, Voigtlander, Sony and Mitakon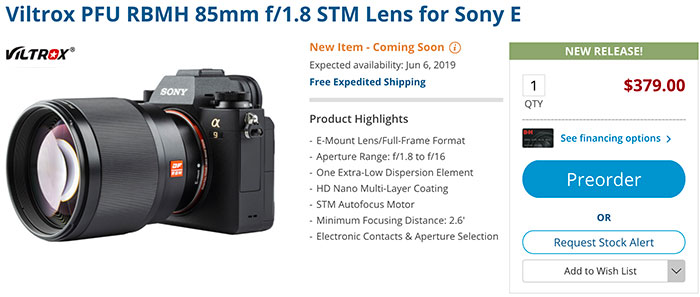 Here is the in Stock status of the most recently announced new E-mount lenses:
New lenses in Stock:
Voigtlander Nokton 50mm f/1.2 FE is in Stock at BHphoto.
Mitakon Speedmaster 50mm f/0,95 III  at Adorama and BHphoto.
Tokina 100mm f/2.8 FE macro lens at BHphoto and Adorama.
Samyang 85mm FE lens at BHphoto and Adorama.
Sigma 28mm f/1.4 FE at BHphoto.
New lenses not in Stock:
Sony 135mm GM at BuyDig, Amazon, BHphoto, Adorama.
Sony 24mm GM at Amazon, Bhphoto, Adorama.
Laowa 100mm f/2.8 2x Macro APO FE lens at VenusLens.
Zeiss Otus 100mm f/1.4 at BHphoto or Adorama.
Viltrox 85mm f/1.8 STM FE autofocus lens at BHphoto
New lenses still not available for preorder:
Tamron 17-28mm f/2.8 FE at BHphoto and Adorama.