Canon EOS-R5 vs Sony A7rIV full specs and size comparison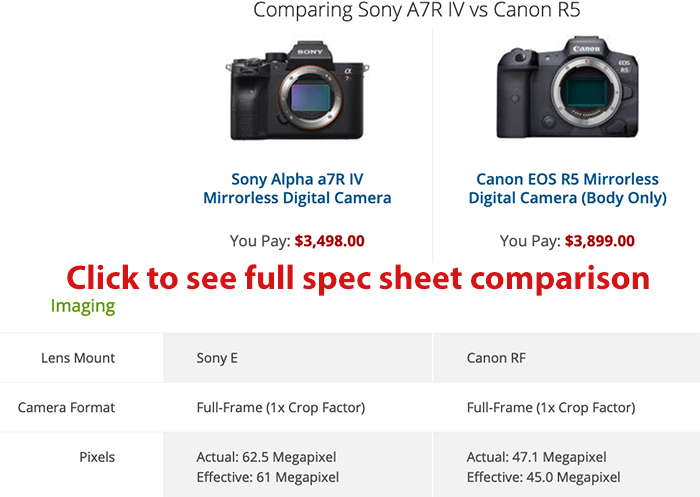 You can check out the complete specs sheet comparison between the new Canon EOS-R5 and Sony A7rIV on that BHphoto comparison tool.
Personally the one thing that stands out in favor of the Canon is the 8 stops stabilization. Otherwise the A7rIV holds up very well. And we still have to see if Canon image quality comes at least close ot the Sony.
Here comes the exact size comparison between the new Canon EOS-R5 and the Sony A7rIV via Apotelyt: