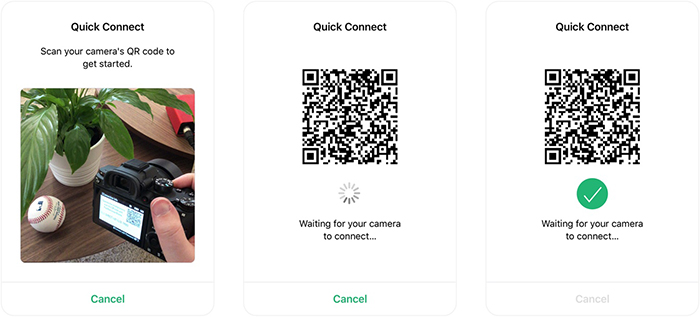 Daniel from Cascable sent me this:
I'm contacting you because we're releasing updates to our products that I think will be of great interest to your audience.
We've just released the latest update to our mobile toolkit for your WiFi-enabled camera, Cascable.

This release adds support for Sony's newest lineup of cameras, including the α7R III, α7 III, and α9. Unfortunately, Sony has removed several remote control features from these cameras, which affects the features Cascable is able to provide when connected to these cameras.

We're disappointed that Sony have gone backwards in this area. Their Smart Remote Control app provided an open and powerful platform for remote control over Wi-Fi, and crippling their newer cameras with reduced remote control functionality hurts what are otherwise an incredibly impressive lineup of cameras.

We hope Sony re-adds this functionality in future firmware updates.

Additionally, this release adds a great quality-of-life feature: Quick Connect. Now, with any camera that displays a QR code on its display when using WiFi, you can scan that code with Cascable to automatically join that camera's WiFi network and connect to it!

quick-connect.jpeg

For more information on this release, including details on the limitations with these new Sony cameras, please see our blog post: https://cascable.se/blog/cascable-34-released-with-modern-sony-quick-connect/.