CineD, Philip Bloom and Gerald Undone express their frustration over the confusing Sony Firmware Updates strategy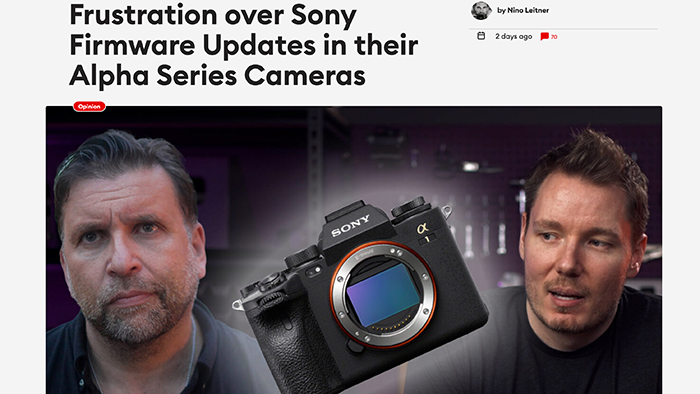 Yep, this ain't' a secret folks: Sony isn't particularly diligent in adding features on our Sony cameras via firmware update. Features like Animal EYE AF, AF Assist, Focus Breathing Compensation and Focus Map are missing on some of Sony's top end cameras. You find them only on newly released models. Philip Bloom complained about the situation in this video (watch from minute 24).
This "strategy" from Sony is going to backfire. Why the heck should I buy a Sony camera when I know I can buy into Nikon, Fuji and so forth with the confidence that my camera will get better in time? CineD correctly writes:
We need Sony firmware updates for flagship cameras

The price of a Sony a1, a7S III or FX3 is a major investment for a filmmaker or photographer, which simply has to last longer in order to create brand loyalty. Otherwise people will simply wait for the cheaper alternative being released, because they can be sure that there will be newer, better features available at a lower price.

What's clear is all models moving forward will have these key features; focus breathing compensation, AF assist, multi subject AF, focus map and the new video display layout.
But I personally think there is even a bigger reason why Sony has to get bold and consistent on firmware updates: