Competiton rumors: Panasonic S1R prices above the Sony A7rIII. New Canon High-rez camera and Nikon f/0,65 lens
We got some interesting rumors from the direct Sony competition:
Panasonic:
Sankei believes Panasonic S1R price is above $4,000+ (MirrorlessRumors). This is considerably more expensive than the A7rIII. Yes, the Panasonic will have 4k60p and probably better weathersealing. But autofocus is unlikely to be as good as the Sony and I doubt at this price many will buy this camera.
Canon:
Canon EOS-R will announce a new High Resolution camera in 2019. Probably with 60+ Megapixels (MirrorlessRumors).
Nikon:
Nikon marketing is working hard to pass the message that their larger mount is better. They now say that "In theory" they could make f/0,65 Z-mount autofocus lenses! (MirrorlessRumors). But of course this is just marketing BS because in reality there will be never such a fast lens. Even their current f/0,95 lens can only be made without autofocus and is extremely big: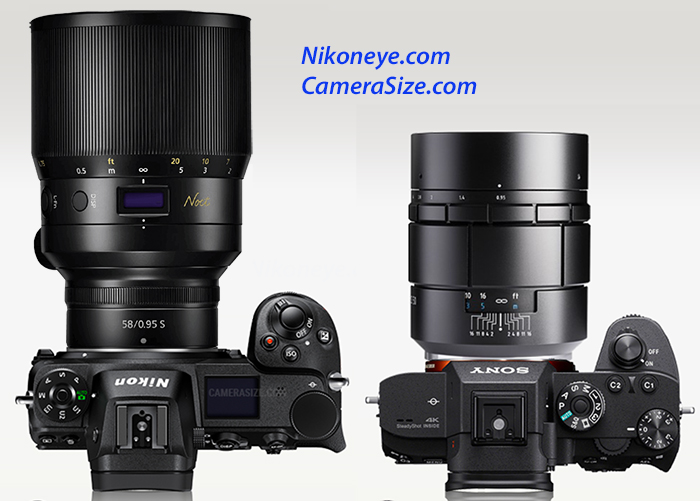 I am now curious to see if Sony will "update" their cameras with some of the features you see on the new FF competition: An example could be the addition of th LCD top screen and the larger grip.