The big news/rumors roundup: New Sony E-mount camera registered and first 8K FF sensors specs

In the midst of the big Black Friday event we got some quite major news and some of you might have missed them. So here is the recap:
1) Sony A7000:
Sony officially registered a new E-mount mirrorless camera in Asia. Usually it will take up to 2 months until this camera will be officially announce. I believe this is the new A7000 or A6xxx. A New High End camera:
– it's not an A6500 successor
– it has a new design with EVF in the center
– it's a new High End APS-C camera
– mini-A9
– probably 20 fps and 5.6 milion dot EVF
2) Two new Sony Full Frame sensors:
Sony will soon announce two new FF sensors that will be available for third-party companies too. There is a new 8K capable sensor too:
Sensor 1:
60MP
16 channels (which is crazy, normally it should be 8),
4.6FPS@16bit
12FPS@14bit
8k30P@12bit
8K60p@10bit
4k60p@12bit
FHD300P@10bit

–

Sensor 2:

36MP
10FPS@16bit
60FPS@10bit
on-chip PDAF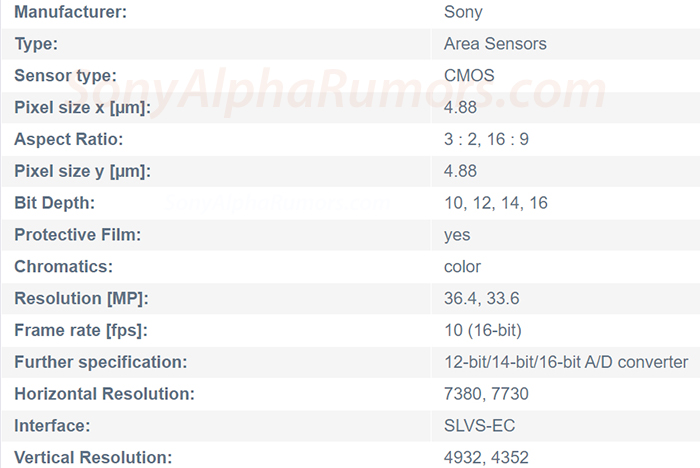 3) Sony A7sIII
And old-time and reliable source told us this about the new A7sIII:
The development of α7sⅢ has been postponed because of heat issue (SAR note: That's why it's not coming in 2018).
α7sⅢ will have stacked CMOS sensor but the sensor is different to α9's.
α7sⅢ will be sold in 2019's early.
4) Sony 35mm f/1.8 G
Two sources told us this lens is on Sony's roadmap. No details about the announcement date but I guess it's coming in 2019