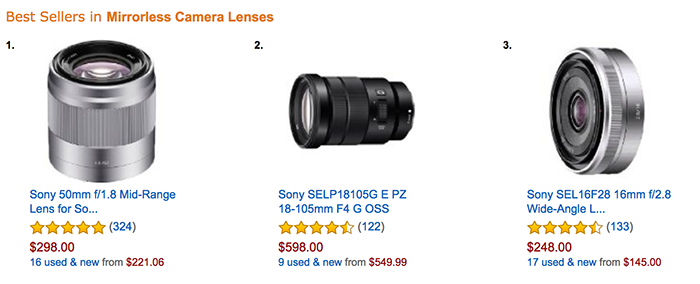 First curiosity: You should check out the top seller lenses list at Amazon US (Click here). And you will notice a surprise. The three best selling Sony lenses are not GM or FE lenses but all APS-C E-mount. Surprised? Me not!
Second curiosity: Back in August 27, 2013 Sony announced the very last ASP-C E-mount lens, the Sony E PZ 18-105mm F4 G OSS. And just like it happened with A-mount Sony stopped every ASP-C E-mount camera development and release to focus on the FE lenses. Sony's big argument for that step is that FF E-mount lenses can be used on ASP-C E-mount cameras too. But obviously there are three caveats with this:
FE lenses are designed for a specific FF focal length. Example: The 24-70mm FE lens is going to be a pretty useless 36-105mm lens on the A6300.
FE lenses are more expensive than ASP-C lenses (mainly because they have to be bigger)
FE lenses are unneccessary bigger because they are designed to cover a much larger image circle. This means you end up with things like this: The 85mm f/1.4 GM is a lot bigger than the Fuji 56mm  f/1.2 lens (84mm FF equivalent)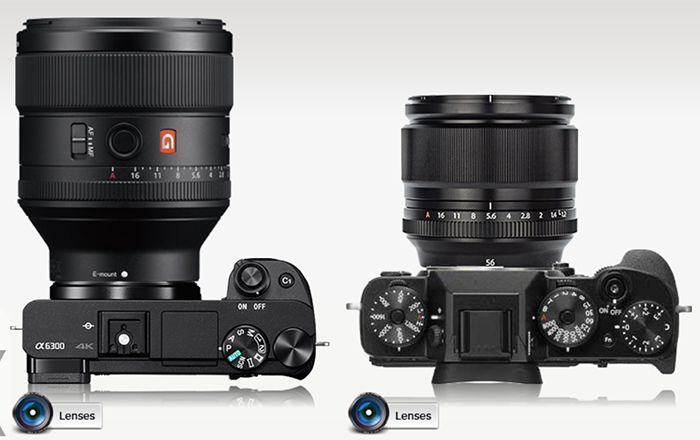 Image via Camerasize.
This post is simply a reminder for Sony to not forget proper APS-C lens development! You know…you probably will sell them all anyway! :)