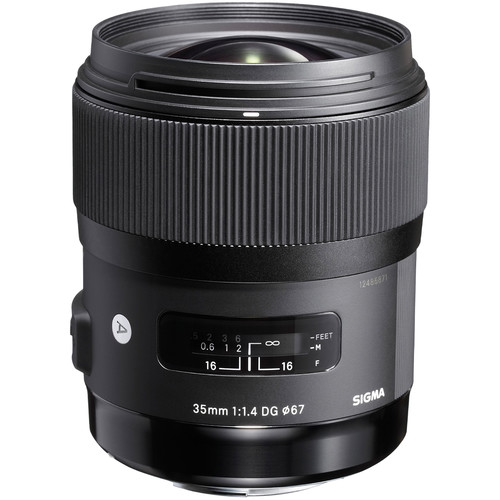 While we are waiting the new A-mount release from Sony let's check how good the new Sigma 35mm f/1.4 lens. Here are two new reviews:
SLRgear (Click here) writes: "There's a lot to like here: great results for sharpness, low chromatic aberration, and low distortion. There is some significant corner shading when used wide open, but coupled with the corner softness at the same aperture settings this contributes to an interesting look and subject isolation."
Photographyblog (Click here) says: "The only concession that it makes is the lack of any weather-sealing, something that the Canon and Nikon alternatives both offer. This is a relatively small concern for most photographers, though, so we can whole-heartedly recommend the new Sigma 35mm F1.4 DG HSM as a fast, well-built prime lens that delivers superb results. Essential!"
The A-mount lens is availble for preorder at Amazon (Click here), Adorama (Click here) and BHphoto (click here). To get notified when this lens is on eBay login and save this search at Slidoo.