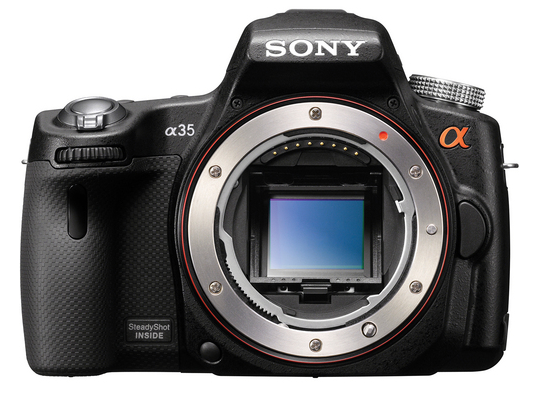 [/shoplink]
There is a new double [shoplink 7419]Sony A35[/shoplink] review:
Photographyblog (Click here) says: "The area that we're most impressed with is the noise performance. It's a pet peeve so we were gushing over the higher ISO settings which showed little or no noise at all. The EXMOR sensor gives punchy primary colours but not so much that they look unrealistic. In fact, in some cases, we preferred how the Sony recorded the colours to what was in front of our eyes."
AVhub (Click here) said about the A35: "It's better featured than many of its rivals, nicely compact and hugely capable. The plus points are things Sony can obviously do well like the LCD monitor screen and the quality of the video recording, but from a photographic point-of-view this is a very likeable camera. It's undoubtedly going to help Sony boost its market share."
One more thing: Sony A35 HDRphotography explained at Sonyalphalab (Click here).
The Sony A35 is in Stock at [shopcountry 7419].