Eclusive BH deal: $120 off on C21 and get the C22 update for free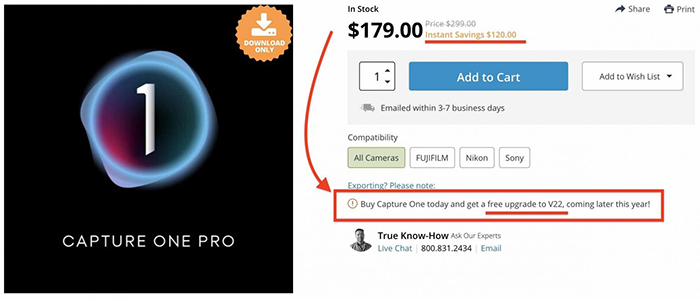 this is the best deal ever to buy into the soon to be released C22 update. $120 off at BHphoto (Click here).
More software deals:
Save a total of $125 on the entire Topaz bundle (Click here) with the checkout code "RUMOR".