New A7rIII Pixel Shift report by Darren Soh and Albert Dros
Albert Dros (video on top) tested the Pixel Shift feature and concludes:
This function is not a gimmick, it really works. Will I use it as a landscape photographer? I will definitely try. I love to shoot images with as much detail as possible. In reality I will often not be able to use this function because of moving subjects. However, as I am blending images lots of times I can definitely see this function being integrated in my photography. Think of very fine stones on buildings, churches, mostly ancient structures. I would sometimes see slight moire when shooting these. Shooting with Pixel Shift completely eliminates the moire. I could blend a pixel shift image with 'normal' images to overcome the moving scene issues. There are definitely possibilities in which I will use this technique. It's super fast to activate anyway, and if you have your camera on your tripod waiting for a sunset, why not shoot a pixel shift image while you're waiting?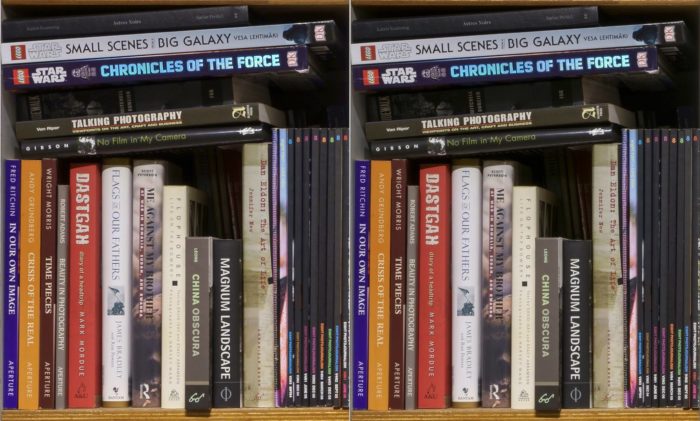 Darren Soh (Click on image on top) shared his Pixel Shift test findings on our Sony A7rIII Facebook group:
A7rIII pixel shift comparison.
Because of the 1 sec lag in between each of the four exposures, pixel shift imaging has unfortunately been quite limited. Once you are shooting outdoors, many things can happen in the +/-4 secs that you need to get the shot. So I decided to shoot my bookshelf instead. But even then, at 100% the differences were quite subtle.
So this is what I did. I up-rezed both 16 BIT TIFF files that came from the Sony Imaging Edge software in Adobe Photoshop using the new Preserve Details 2.0 algorithm and only then (with an approximately 95 MP file) did the differences show.
So I learnt something today – if you used pixel shift successfully, you'll be able to interpolate the resulting file 100% with little loss in detail.
Amazing indeed, if only Sony would cut the lag time in the future.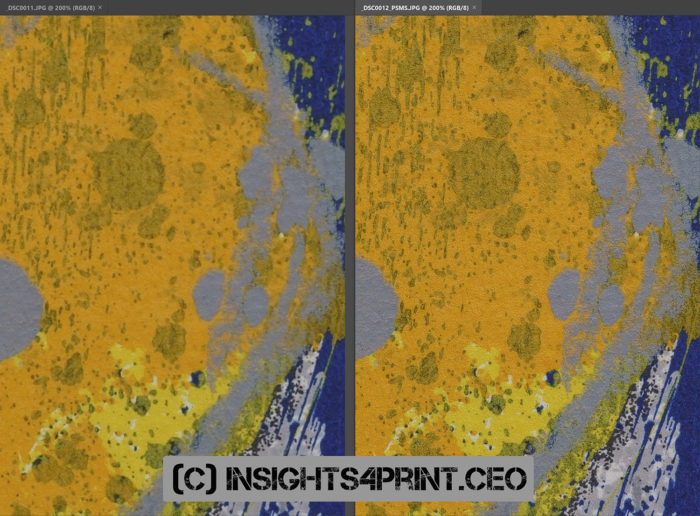 Eddy Hagen (Click on image on top) sent me this:
I got my A7R III yesterday and today I wanted to test the Pixel Shift Multi Shooting. I've taken a few pictures and there is definitely a big difference. Attached is a screenshot from Photoshop, at 200%, with at the left the regular image, at the right the PSMS. Both images were converted with the default settings in the Imaging Edge software. The subject is part of an artwork, a screenprint.
I've just send out a tweet about it (@insights4print), by mid next week I'll publish a full report on this at https://www.insights4print.ceo.
Preorders:
Sony A7rIII at Amazon, Bhphoto, Adorama, BuyDig, FocusCamera, Calumet DE, Wex UK. Photo Porst Neuwied. Sony Netherland. Sony Australia. Sony Japan.
Sony 24-105mm at Amazon, Bhphoto, Adorama, BuyDig, FocusCamera, Amazon DE, Calumet DE, Wex UK.
Join the A7rIII facebook group to discuss the camera features and tests!