This is a first: Brand new Sony patent discloses an "electric zoom lens" design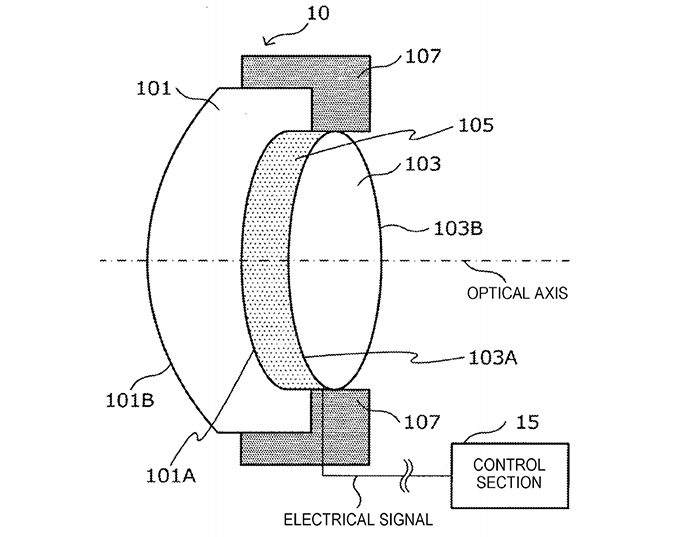 It's the first time I see such an "electric lens" patent from Sony. It describes a zoom lens having normal optical elements and in the center two liquid crystal lenses. The liquid crystal lenses can change the "refractive index" with the use of electric signal. Sony writes:
To achieve miniaturization of the optical system, it is conceivable to use what is called a liquid crystal lens, in which liquid crystal is disposed between two planar lens substrates. This is because by applying an electrical signal to the liquid crystal to vary the refractive index of the liquid crystal, it becomes possible to vary the focal length of the lens without moving the lens itself.
In theory by using liquid crystal elements you can make smaller and superfast autofocus lenses. Because you no longer need to move around lenses on a great distance to focus or zoom in and out. The major drawback of that technology is that it usually brings a drop in resolution. But within the patent Sony claims to have solved that issue. This is the design of the zoom lens: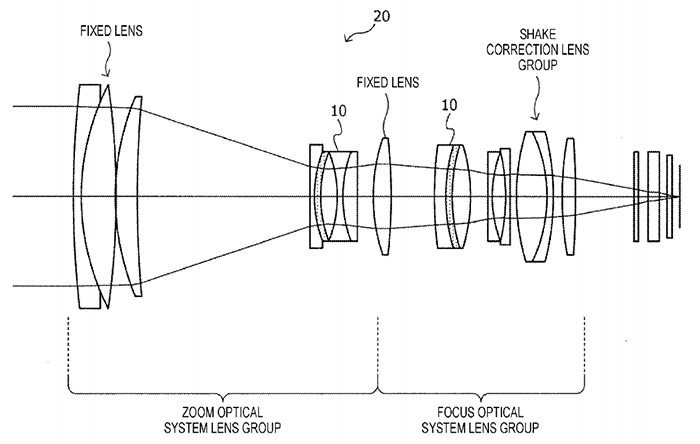 There are two liquid crystal elements (marked with number 10) for zooming and focusing. All other optical elements are fixed (except for the in lens stabilization part).
As usual with patents we don't know how long it will take to see such a design on a real mass production ready lens. But for sure this would be a killer feature for the FE system. Having fast focusing and fast aperture lenses in a very compact size would really give you one more reason to join the Sony FE system. As for now Sony FE cameras are indeed smaller than DSLR but the lenses are usually almost or equally big as DSLR lenses.
–
Additional note: Liquids can change shape and direction via electric or sound impulse. An example can be seen here:
This patent has been found and reported first by SonyAlphaRumors. Please credit us if you reproduce the news. Thanks!
via Freepatentsonline.