First image of the new Speedmaster Dark Knight PRO 50mm f/0.95 FE lens.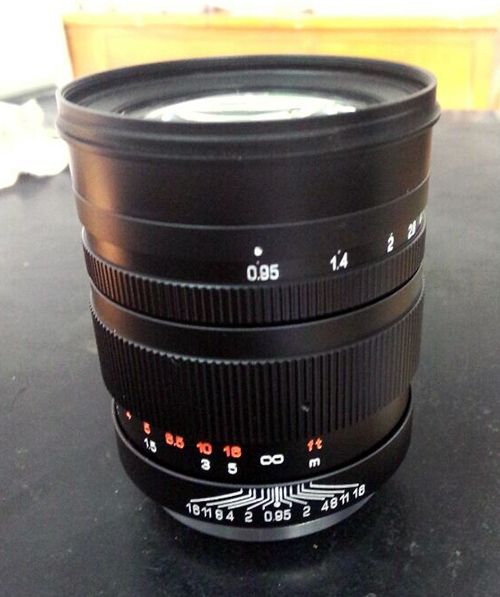 This is the first image of the new Speedmaster 50mm f/0.95 Full Frame E-mount "Dark Knight" Pro edition lens. It will soon replace the current "normal" version which is sells for $849 at BHphoto or $899 on [shoplink 27366 ebay]eBay[/shoplink].
As reported before these are the improvements of the new version:
1. Improved lens coating, which makes the lens have better performance
2. Filter thread changed to 67mm from 58mm
3. New bayonet lens hood to prevent light flare and improve "back light "s situation performance.