German Sony A7sIII press text leaked: Price is 4200 Euro!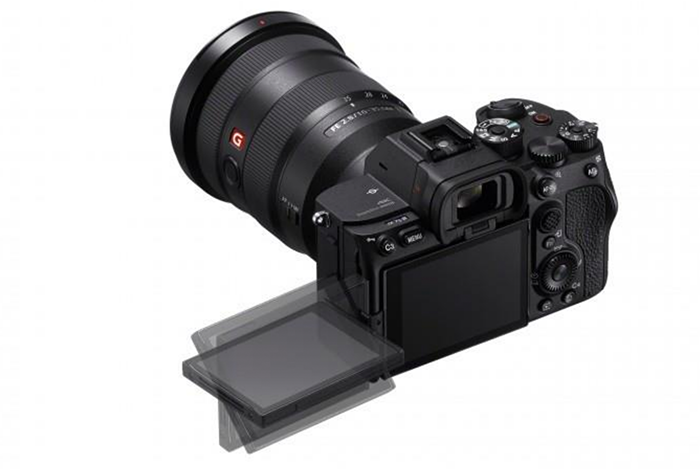 Preorders:
Sony A7sIII in USA at Adorama ($200 off with lens), BHphoto, Amazon.
Sony A7sIII in EU at Fotokoch. Calumet DE. WexUK.
Nokishita leaked the full German press text. Here is the google translated text:
Almost five years after the Alpha 7S II, Sony launched the successor: The Alpha 7S III has an improved 12-megapixel sensor, records 4K at 120p and is said to achieve exceptional results in low-light photography thanks to large pixels. As with the Alpha 7S II, the sensor of the Alpha 7S III has a resolution of 12 megapixels, but is now exposed on the back.
At the heart of the new Alpha is a 12 megapixel full-frame sensor that has been improved compared to the Alpha 7S II. Sony is now opting for a construction with back exposure (BSI), with which more light can be captured and which enables better results with low light shots. The maximum sensitivity is still ISO 409.600 (expandable down to up to ISO 40). The sensor is supported by the new BIONZ-XR processor, which is said to have eight times as much computing power as the previous image processor. Sony is also breaking new ground in operation: For the first time in the Alpha 7 series, a fully moveable monitor (3.0 inches, 1.44 million points) was installed, which now also allows touch operation of the menus. The structure of the menus has also been completely revised; among other things, only the relevant entries are available in photo and video mode for better clarity. The OLED viewfinder achieves a record resolution of 9.44 million points and a magnification of 0.9x. Even glasses wearers have the entire picture in view, the size of the picture can also be reduced.
4K with 120p
One focus of the camera is video recording. Unlike Canon with the EOS R5, Sony does not use 8K for video, but continues to use 4K, which is said to achieve the best results so far with an alpha camera. The sensor's 12 MP resolution enables a full-pixel readout without pixel binning and without crop up to 4K / 60p. In this setting, the recording limit should be one hour without overheating – the EOS R5 only manages 30 minutes at 4K / 60p. The video recording of the Alpha 7S III in 4K / 120p mode is limited to this length – by the way, a slight crop is used (1.1x).SonyAlphaRumors.
The monitor can be swiveled, and the handle and controls have become larger, as with other cameras of the third Alpha generation.
With Full HD, the Alpha 7S III even records at up to 240p. For time-lapse recordings, lower frame rates up to 1p can also be selected in S&Q mode. It is recorded internally with a color subsampling of 4: 2: 2 and a color depth of 10 bits. New codecs are available: XAVC-S-I records single images (All-I) with a data rate of up to 500 Mbits / s, XAVC-HS reduces the amount of data in image group compression to 200 Mbit / s thanks to H.265 compression. With HDMI 2.1, the camera can even output 4K / 60p as 16-bit raw files (ProRes Raw) to an Atomos recorder. Of course there is also a logarithmic gamma profile available (S-Log 2/3), which should enable a dynamic range of over 15 f-stops; the sensitivity starts here at ISO 640 (extended: ISO 160). According to Sony, the rolling shutter effect has been significantly minimized. The Alpha 7S III is equipped with a 5-axis image stabilizer in the housing, which, measured according to the CIPA standard, achieves an effectiveness of 5.5 f-stops; In video mode, digital stabilization (active mode) is also used, which also uses a gyro sensor. The information from this gyro sensor can also be stored in the metadata of the videos so that it can be used in post-processing for digital stabilization.
Fast autofocus and 10 frames/s
The hybrid autofocus covers 92% of the image sensor and uses 759 phase detection points and 425 with contrast AF. In addition to human, the AF algorithms now also recognize animal eyes – according to Sony, also at a greater distance than before. The AF sensitivity goes down to -6 EV series, the camera shoots at up to 10 frames / s. The mechanical shutter is designed for 1/8000 s.
Sony is using two memory card drives in the Alpha 7S III for the first time, which can use both SD cards (UHS-II) and the new CFexpress type A cards. They are smaller than Type B cards and faster than SD cards. For most video modes, SD cards of video classes V60 and V90 are sufficient; CFexpress is only required in S&Q mode with 4: 2: 2 color subsampling and 10 bit color depth. The series mode also benefits from the faster cards; 1000 uncompressed raws in a row should be possible here. Sony plans to launch two CFexpress Type A cards on the market in September, which have a write speed of 700 MB / s and a read speed of 800 MB / s: The 80 GB version is said to be 230 euros, the 160 GB version 440 Cost euros and supplies electricity for 600 photos or 95 minutes of video.
A Z battery is used for the power supply,
which can be charged via USB-C and power for
600 photos or 95 minutes of video. Continuous power supply via USB is also possible.
The Sony Alpha 7S III should be available in September for around 4200 euros.