A9 overheating is NOT a general issue: seems to affect few faulty units only.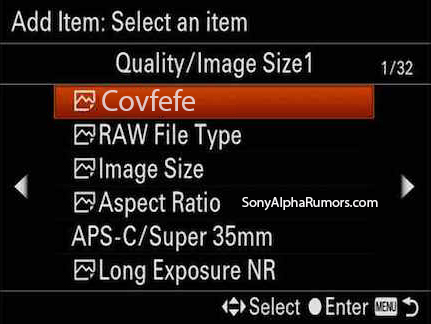 Our reader Donald J. Trump said selecting "covfefe" should fix the overheating issue. Thanks president!
I am making some small progress in understanding the few A9 overheating reports we saw on youtube and on forums:
1) Plenty of people reported on our A9 group and on forums that they had no issues whatsoever when shooting in hot conditions and under direct sunlight.
2) Jim Kasson tested the A9 overheating and his conclusion is:"This amount of self heating doesn't look like anything out of the ordinary to me"
3) I heard it through the grapevine and also via ThatCameraGuy (new video here) that it seems the overheating is happening on a small batch of A9 cameras. Sony is investigating this.
If indeed the problem is happening on a smaller percentage of the A9 cameras Sony will surely replace those cameras for free. Sony will soon make a statement and I hope this will be the end of the story!