(Guest Post) A7II report from Canon switcher Kelly Padgett.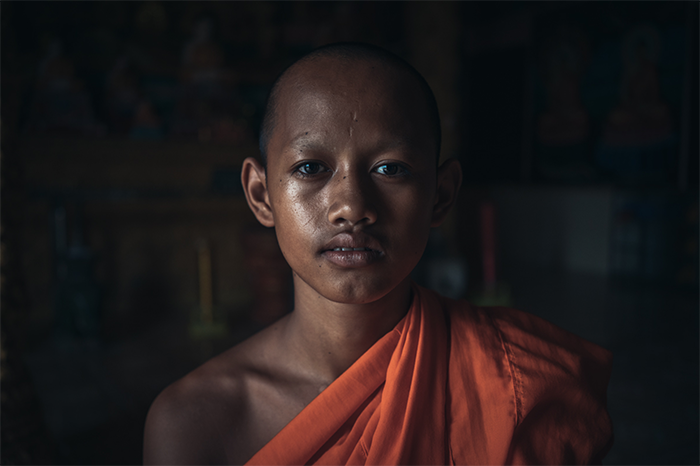 Kelly's work can be seen here:
The artciles images can be found here: Flickr page.
General Photographers page can be found here: kellypadgett.net
–
Recently I was asked by SAR to write a guest post. The photo that piqued their interest, was one of my nude images that I shot of a friend of mine here in Ho Chi Minh City, Vietnam. Alex is a well-known model, photographer, and graphic designer, and having known him for quite some time I felt comfortable enough asking him for an all nude shoot. After a short discussion where we both expressed our desire of wanting to do something different, we agreed on a date and time, and I arranged the location.
The decision to shoot a nude male came from only seeing everyday street- and documentary photography and wanting to do something that I had never done before, and as far as I know, no one was doing here, in Ho Chi Minh City in an artistic way.
The images can be seen here: Flickr page.
The location was a coffee shop owned by friends of mine (Fix Republic Coffee), which is frequented by artists, photographers, celebrities et cetera. A true artist's hangout. I wanted to shoot on the first floor, because of the naturally diffused light that bounces off a nearby building and into the coffee shop window. I then decided to shoot Alex's reflection in the large dirty mirror that was propped up against the opposite wall. I thought that it would be interesting for Alex to interact with himself in the mirror as if no one else was around, to help create a mood of sadness and loneliness which I was going for. I also brought a portable speaker along and played music by John Martyn to enhance this mood. Even when I work on commercial shoots we often play music, it helps the shoot.
These images are the first proper images I took with my Sony A7II, using the 55mm F/1.8 Zeiss lens. The second set of images, with the light blue background, are from another shoot with the same model, but in a studio setting. Those images are shot with the same 55mm F/1.8 at F/8, and are the sharpest images I have ever seen straight out of the camera. The clarity and detail are remarkable.
I made the switch from Canon to Sony on January 1, 2015, as a good way to start off the New Year with a new camera. I grew up shooting everything from disposable cameras to Nikon film and digital, then to Canon, and now Sony. It's not because I'm chasing the next best thing, it's more about the right tools for the right job. To be quite honest, it was partly a weight issue and the fact that I was never happy when I traded my Canon 5DII for the 5DIII.
I've also noticed a big difference in people's reactions to the A7II when I'm out in the countryside shooting portraits et cetera. The A7 series cameras are far less intrusive than big bulky DSLRs, and I feel that people feel less threatened or intimidated by the Sony, as it's a more traditional film body style camera. I'm inspired again after making the switch, and it has made me love photography all over again.