Interesting: In four years Sony quadrupled it's value while Canon lost more than a third of it's value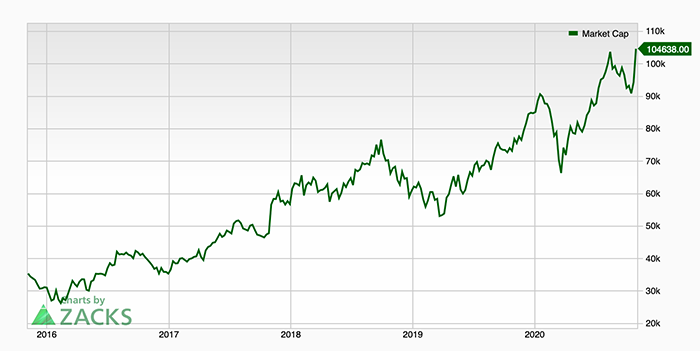 Sony market capitalization
Our reader George (Thanks!) made this interesting comparison:
From 2016 til today Sony increased it's value from 27-105 billion
https://www.zacks.com/stock/chart/SNE/fundamental/market-cap
Canon's value dropped from 32 down to 19 billion
https://ycharts.com/companies/CAJ/market_cap

In the pandemic Sony has steady growth, Canon steady decline.

CMOS sensor market share 2012:

Sony No.1 at 21%, Canon No.4 at 9%
https://evertiq.com/design/33804

Now. Sony No.1 at 49% and Canon is so miniscule it is not even listed anywhere.
Now this has nothing to do DIRECTLY with the camera market. But it's clear that Canon is in deep trouble and the camera business isn't a money machine anymore. If they can't stop the bleeding it may well end up to directly influnce the camera business.
Also this year the camera business is falling off the cliff and this would have happened even without the Covid-19 outbreak (of course in a much less dramatic way):