Loxia 85mm in Stock for the first time in USA via Adorama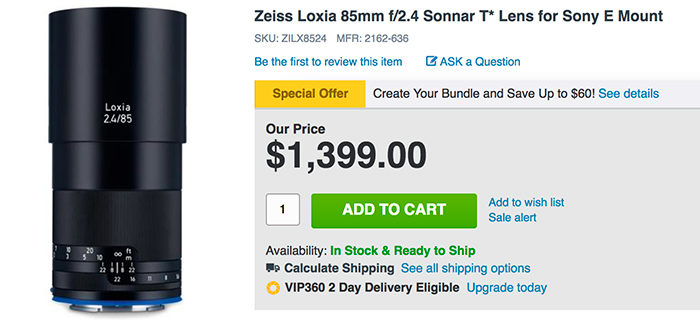 For the first time in USA the new Loxia 85mm FE lens is in Stock via Adorama (Click here). I know the lens is expensive but reviewers like Alin Popescu, Shawn Steiner, Photographyblog, Diglloyd, and Phillip Reeve all seem to agree that it's a super performer!
Reminder: There is a new Stock of reconditioned E-.mount stuff at Amazon US (Click here). A few examples:
$500 off on the 70-200mm FE
$550 off on the Sony A7rII
$400 off on the 24-70mm FE
–
Thanks Christopher!