Luminar 3 with Libraries will be released on December 18, 2018.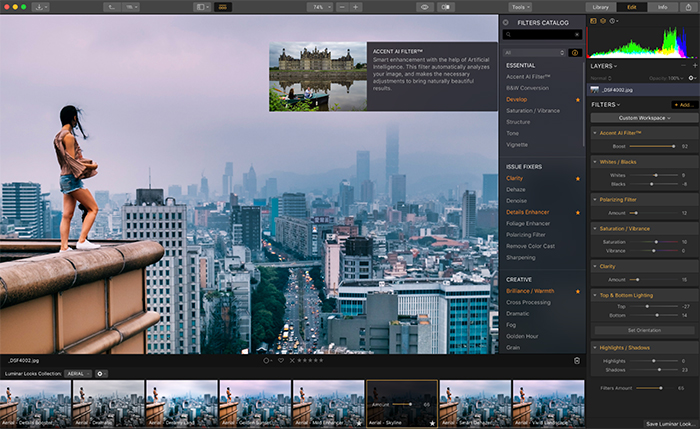 Skylum announced that it will launch Luminar 3 with Libraries on December 18. This would make it officially a direct Lightroom competitor. If you plan to buy Luminar use the coupon code "SAR" you will get $10 off.
Below are some key features to expect from Luminar 3 with Libraries.
Amazing photo viewing/browsing experience with the Library
Intuitive and easy to understand user interface
No import of photos that takes longer loading time
Speedy browsing/scrolling through images
Calendar
Fast image adjustments synchronization, even with layers and textures
A plethora of powerful photo editing features (50+ filters): Accent AI, Layers, Sun Rays, Advanced Contrast
Workspaces
Luminar Looks (one-click, adjustable strength presets)
Luminar 3 with Libraries is a free update to Luminar 2018 users. Everyone from new and trial users to Skylum product owners will get a discounted rate when they PRE-ORDER IT before December 18 and use the coupon code "SAR" to save $10.
Luminar Trial Users (when downloaded before November 1) and current Skylum software users get $10 off plus bonuses if they purchase Luminar, currently priced at $59
Skylum Legacy Product owners (Creative Kit, Noiseless, Intensify, Tonality, FX Photo Studio, Focus, Snapheal, Filters for Photos) also receive a $10 discount plus bonuses if they purchase Luminar, currently priced at $59
To get your Luminar 3 with Libraries savings, click here and use coupon code "SAR"to get $10 discount.