Luminar AI update released (Better Sky Detection, Reflections, Relighting, Apple M1 Support)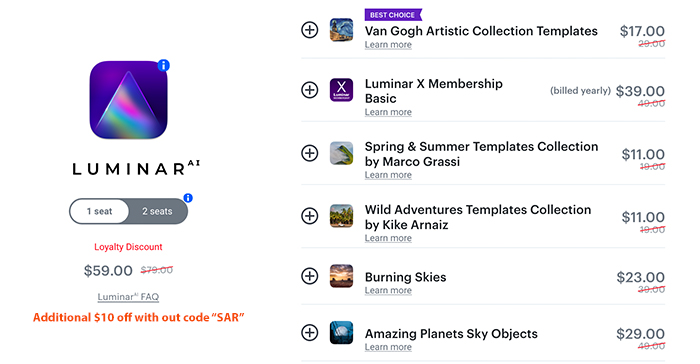 Skylum launched the new update on Luminar. And for the next 6 days you save $30 in total if you with our code "SAR"). Press text:
LuminarAI is getting better and better — just for you. Today we are offering Update 3. Discover a whole lot of room for your newfound creativity.
Enjoy realistic water reflections when replacing skies
Finely control the placement of your new Sky and its reflection
Add ripples on the water for a subtle blur effect
Have fun placing Sky Objects that you can see and easily select in the dropdown menu
On top of that, an amazing bokeh effect will soon be coming to LuminarAI so look out for more updates!
An overview of all new features can be found on that Luminar page.