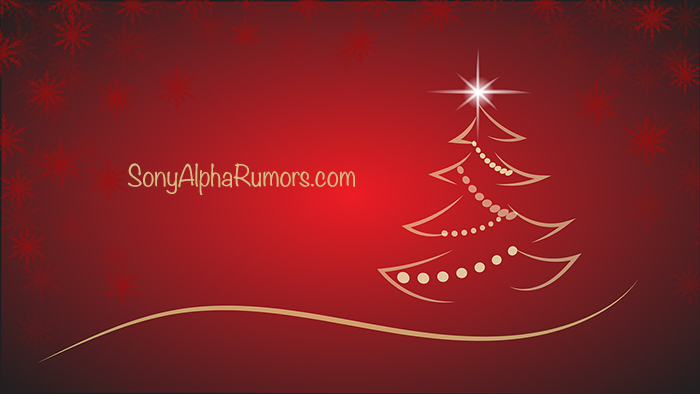 Merry Christmas to all friends following since forever and to all new SAR readers!
Use your gear to take some memorable shots and then put it aside to enjoy the company and relax :)
–
STREETOMATIC Valerie Jardin Edition Camera Bag to support a project for homeless people

COSYSPEED launched the CAMSLINGER Streetomatic Valerie Jardin Camera Bag in cooperation with US/French street photographer Valerie Jardin. 25$US of the sales of each bag are going into the #dosomethingfornothing project of London based stylist Joshua Coombes who gives free haircuts to homeless people. Joshs project has grown quickly to 180 thousand followers on Instagram and he was featured in Morgan Freemans show on National Geographic and The Washington Post.
The CAMSLINGER Streetomatic Valerie Jardin Edition is limited to 200 bags and made for street and travel photographers. Like all CAMSLINGER bags it was designed especially for quick, one-handed access and can be worn at the hip or as a sling bag. It fits all kinds of Mirrorless Cameras, mid-sized DSLRs and Superzooms.
About the project
US/French street photographer and podcast host Valerie Jardin is capturing London hair stylist Joshua Coombes and his #dosomethingfornothing project. Josh gives free hair cuts to homeless people all around the world and has grown to 180 thousand followers on Instagram since he started his project in 2015.   
Josh started his project in 2015 and takes before/after photos of many woman or man he gives his free service and posts them on Instagram. He travels the big cities on the planet and his idea of giving something for free is growing quickly. 
"The ethos of #dosemethingfornothing is using your time or skills to connect with others in your community. The power and connectivity of social media can be used for many different things. My belief is that it can change opinions on the way we view and interact with one another each day," says Josh.
Valerie Jardin took her camera and visited Josh several times. "Josh's project is amazing and happens on the streets. So it was clear for me that I wanted to document what Josh does and how much a little bit of time can do for others."
She wanted to support #dosomethingfornothing and published a book with Josh at work. Also she  teamed up with German camera bag brand Cosyspeed and brought out a limited edition bag. Profits from the book and the CAMSLINGER Streetomatic Valerie Jardin Edition are going into Josh's project and help him to continue his work.
The CAMSLINGER Streetomatic Valerie Jardin Edition comes in for 89.99 $US / 89,99 € and is available at www.cosyspeed.com
More informations
#dosomethingfornothing eBook: https://gumroad.com/l/jxNCJ
Cosyspeed Streetomatic Camera bag Valerie Jardin Edition: www.cosyspeed.com/northamerica/valerie-jardin-edition
Joshua Coombes / #doseomethingfornothing on Instagram: www.instagram.com/joshuacoombes
Valerie Jardin: www.valeriejardin.com