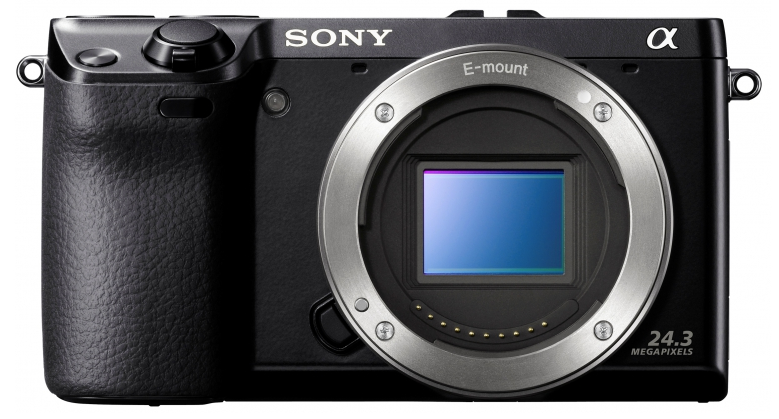 I am continually receiving info from dealers and people that preordered the NEX-7. Thanks!!!
The situation is the following:
– Sony is dislocating the production form the factory in Thailand. I don't know yet how much it will take until the first bunch of NEX-7 cameras can be produced there.
– Sony already produced a first Stock of NEX-7 cameras before the flood hit the factory. These cameras will be shipped regularly to the very customers that preordered the camera. This means that people that preordered the camera the very first days here on Sonyalpharumors could get their cameras. A few dealers contacted me to confirm that Sony will ship them small amounts of NEX-7 cameras in early November!
– The lens production is not affected! These are produced elsewhere. The new E-mount lenses, the Zeiss 24mm f/1.8, the Sony 50mm f/1.8 and the Sony 55-210mm will ship regularly.
UPDATE: First preorders are now available on eBay too. In Europe the NEX-7 body (Click here) and the NEX-7 with 18-55mm lens (Click here). Ask for the availability time before to buy them!
Here is a part of the well written report by Imaging Resource: "On October 13th, efforts to repair a damaged dyke at Ayutthaya's Hi-Tech Industrial Estate were abandoned. One notable plant located at Hi-Tech is Sony Technology (Thailand) Co. Ltd., which manufactures p
roducts including Alpha SLR and NEX compact system camera bodies, as well as interchangeable lenses. Shortly thereafter, Sony Marketing (Japan) Inc. announced that it was postponing Japanese-market availability of products including the NEX-C3, NEX-5N, NEX-7, and Alpha SLT-A65, and Sony Hong Kong followed suit with a delay for the NEX-7 in that market. Note, though, that the company has yet to announce any such delay in the US market. (A possible reason for this relates to the time factors involved in shipping by sea. Countries closer to the factory were likely scheduled to receive stock from later in the production run, where those further from the source may already have stock enroute from earlier production.)"
And here are all NEX cameras and lens preorder links (Click on shopname to check price and availability):
Sony NEX-7 Amazon, B&H, Adorama, eBay.
Sony NEX-5n Amazon, B&H, Adorama, eBay.
Zeiss 24mm f/1.8 Amazon, B&H, Adorama, eBay.
Sony 50mm f/1.8 Amazon, B&H, Adorama, eBay.
Sony 55-210mm Amazon, B&H, Adorama, eBay.
NEX-5n viewfinder Amazon, B&H, Adorama, eBay.