New Samyang 85mm f/1.4 FE lens for preorder at BHphoto. Review by ePhotozine: "impressive sharpness"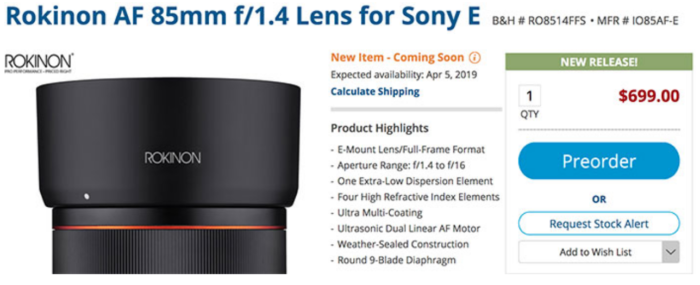 You can now preorder it at BHphoto too. More preorder links: Adorama and ParkCameras UK.
And right now ePhotozine published the world's first review of this new lens. The verdict:
The Samyang AF 85mm f/1.4 FE is a lovely lens to use, from the moment we look at the images on the screen or through the viewfinder. Selective depth of field makes manual focusing a breeze, subjects sing out against a beautifully diffused background. The Samyang is also gloriously smooth in operation, totally unobtrusive and a real photographer's lens, where the camera becomes an extension of the photographer and does not intrude on the subject. The price is also very attractive, so Samyang fully deserves the accolade of Editor's Choice.
What I found impressive iss the sharpness. As you see from the graph below (ePhotozine) the lens is sharp straight from the widest aperture!