New set of low ranked rumors (Sony A9-A9r, medium format, Olympus Zuiko FE, A99II)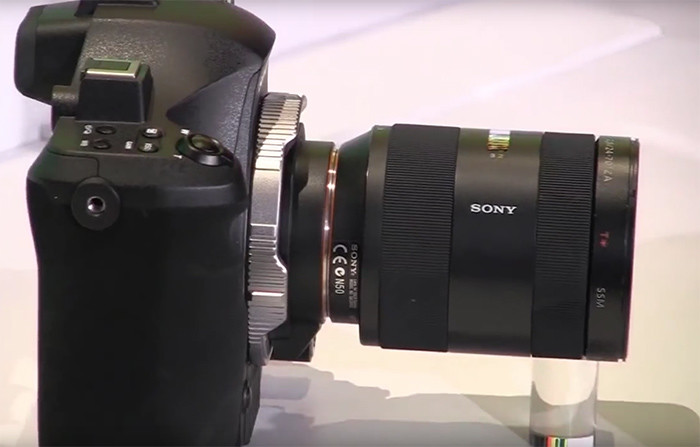 The mirrorless DSLR styled Sony protoype (A9 is rumored ot have such a style)
Time for out roundup of rumors from completely unknown sources and therefore unlikely to be true. Rarely one of those gets true but I hope some of the info here turns out to be correct because it really sounds too good:
Sony Medium Format
"Sony will introduce a Camera utilizing the IMX161 Image sensor soon. This Sensor has 50 MPixel on an area of 44x33mm (Middle format). Details still are a bit fuzzy but will be revealed soon
So resolution and low light performance will be even better than on the A7R2″
Sony A9 A9r:
"The Sony A9r will not get a new 70+ FF sensor due the Kumamoto sensor production damage. There will be two new A9 cameras with bigger A7 alike body and new battery grip:
a9:
– 24 mp (new sensor)
– 400 AF points on the entire frame
– 14 fps
– ISO 50-204800
– Shutter speed: 30″-32000
– dual XQD slot
a9r:
– 42mp BSI
– 400 AF points on the entire frame
– 8 fps Buffer 40 RAW
– ISO: 50 – 102400
– Shutter speed: 30″-32000
– dual XQD slot
– weather sealed

There will be also a new A to E-mount adapter.  Price of both cameras will be around $5,000."
Next generation Sony A7 (or A9?):
The current A7 range was made from existing internal parts 'forced' into a new form factor to see how the market reacted to that style of camera. Obviously Sony's experiment was fruitful so the next range will be made to measure and designed from the ground up to work in such a style of camera
Sony A99II:
"Killer speed af, 36 mpix bsi chip, 4k, 5axis ibis, dual slot, dual 2core bionz x2 cpu's, weather proof"
Olympus 35mm FE lens:
Olympus Zuiko 35mm lens f/2.0. It WILL be branded as Zuiko and not Sony or Sony/Zuiko.
–
My hope is that there is some truth behind the Olympus folks joining the E-mount system….