New Sony 40MP Full Frame sensor with omnibalance RGB and 160MP subpixels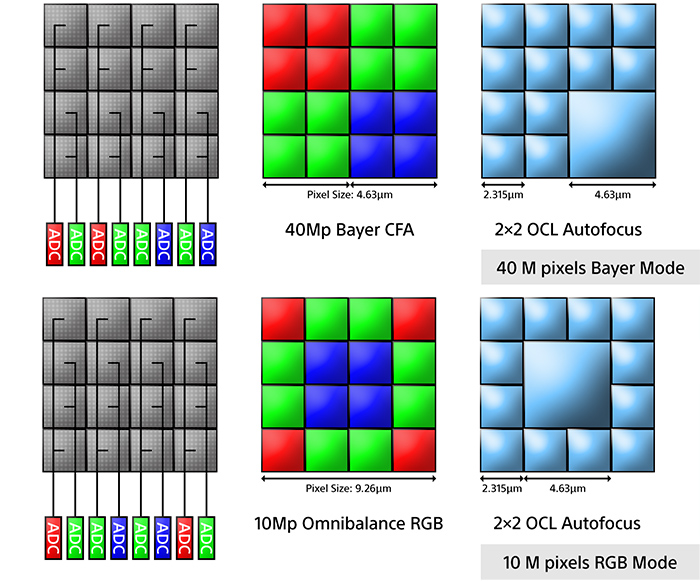 Our reader James spotted this new Sony Full Frame sensor which has quite some unique features. James writes:
Here's the new Sony Semiconductor Exmor R full frame sensor. It has 160 million sub-pixels, can output 40 Megapixels Bayer image for normal ISP, and the 10 Megapixels or 2.5 Megapixels Omnibalance RGB image by using in-pixel binning readout for the ISP without demosaic. All output modes have a high precision 14Bit output. Therefore, it is well suited for use on large format surveillance or broadcast grade cameras.
I don't know if Sony Electronics will use it. At least I don't think there should be a new Alpha camera that needs to use this sensor. It will be in mass production in Q1 2022. Perhaps there are other companies that use this sensor for their professional products.