New Sony financial report released: -3,4% sales compared to last year Q2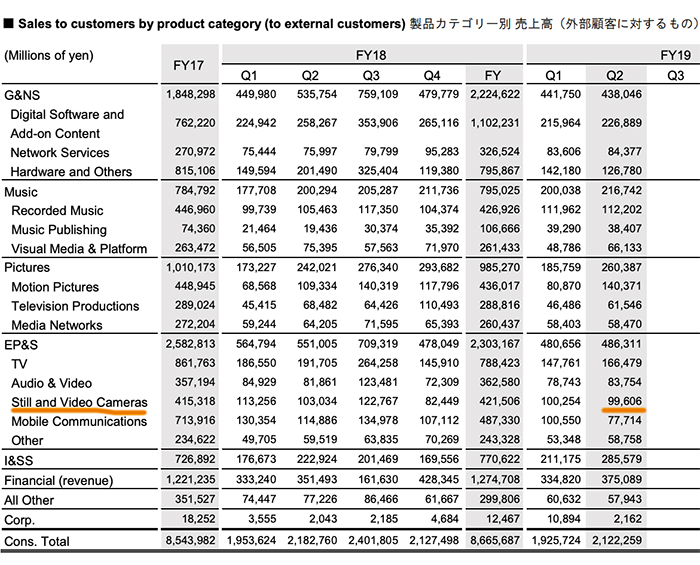 Today Sony issued the new Q2 financial report. Compared to last years Q2 sales dropped by a small 3,5%. Also the  unit sales dropped but  that has to be expected as the camera as  a whole is focusing on high profit cameras/lenses and moving away from the low margin compact camera business:

The forecast for 2019 remains unchanged with a total of 3 million cameras sold compared to the 3,6 million of 2018.