New Zeiss 16-35mm reviews and size comparison.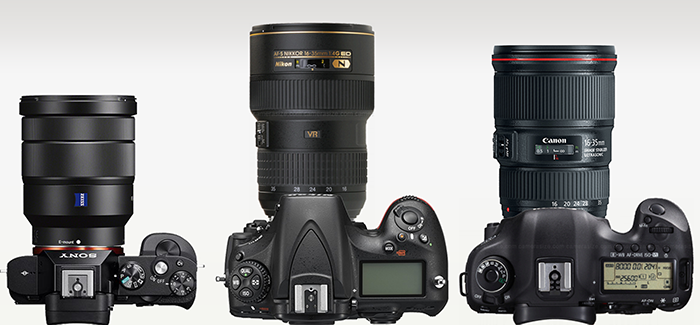 Image courtesy: CameraSize.
The new Zeiss 16-35mm FE is now shipping almost everywhere and I keep receiving more and more tests. First of all see the picture on top to see how much smaller the A7+Zeiss combo is compared to equivalent Canon and Nikon kits. Also note that DxOmark ranked the Zeiss as best here (although it beats the Nikon only by a hair). And here the new tests:
Verdict FE16-35mm vs. SEL10-18mm (alphafotograf.de).
Sony FE 16-35mm F4 Testing (ProImagenz).
Quick look by Steve Huff.
SONY A7R + Carl Zeiss Vario-Tessar T* FE 4/16-35 ZA OSS (SEL1635Z) Timelapse TEST (Youtube).
Check the 16-35mm Zeiss lens price and in Stock status here:
USA/Canada  at Amazon, Adorama, BHphoto, Sony Store US, Sony Canada.
Europe at Sony DE, UK, ES, IT, FR, CH, AT, NL, BE, FI, SE, NO, PT.
Australia and Asia at Sony AUS, Amazon Japan and Digitalrev.