Newly published Sony patents explains how Sony wants to get rid of the Rolling Shutter issue.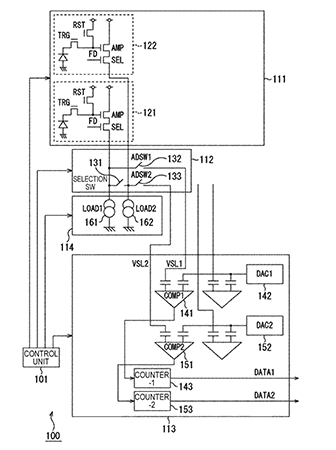 The complex sensor design you see on top is part of a newly published Sony patent (http://www.google.com/patents/US20140160334). Sony plans to fix the rolling shutter problem by introducing a new sensor technology which can read entire lines of pixels in batches of 4 simultaneously.
There are also more benefits coming along this tech: Noise is reduced and dynamic range increased.
Here a video from  the rolling shutter problem on the A7s:
A7s Rolling shutter and YES, Speedooster test!! from Philip Bloom Reviews & Tutorials on Vimeo.
P.S.: Thanks Cherryl for finding and sharing the patent!