Nikon Z6 sensor gets DxOmarked and shows basically similar Sony A7III performance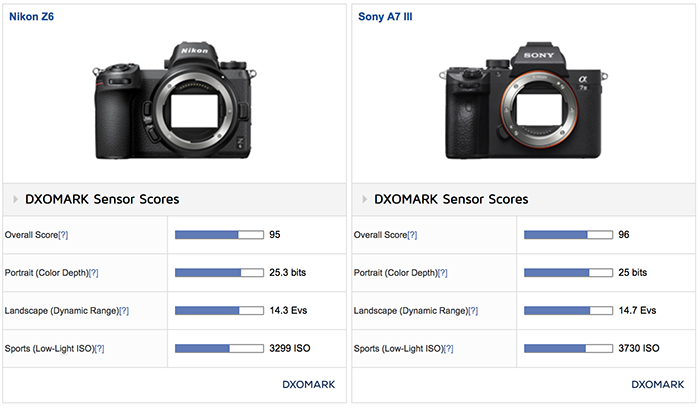 Two news to report:
First, DxO is back testing cameras (see press note at the bottom)
Second, they tested the Nikon Z6 sensor and surprise surprise….there is no surprise :) It uses the same A7III sensor and results are very similar. The small differences are due the different processing of the images.
Press:
PARIS – March 8, 2019 – DxOMark is back to testing DSLRs! The Nikon Z 6 review is the first of many sensor reviews planned for 2019. As mirrorless full-frame cameras are on the rise, this segment will be our focus in upcoming sensor publications.