Noticed something strange? New Sony A68 is not available for preorder outside Europe.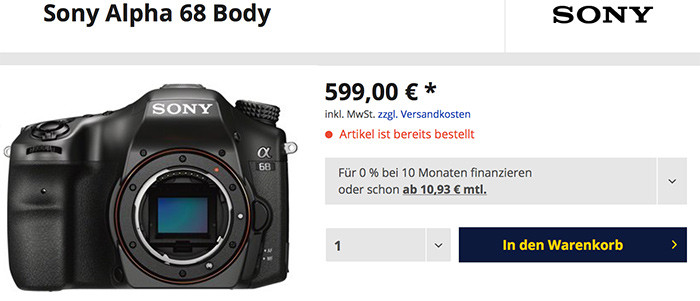 Well, if the just announced Sony A68 was supposed to get back some "confidence" in the A-mount system well it seems it's definitely not enough. A couple of things that not look…right are:
The new Sony A68 can be predordered in Europe only (See Technikdirekt). There is yet zero info if the camera will be ever available in other regions.
Sony Australia officially said they will no more sell A-mount stuff. That seems to hint that no major A-mount stuff is supposed to be announced in future?
So we are back again at the start: What's Sony's real plan with A-mount? Please Sony give us some "solid" answer. A new A99II example would do just fine :)