October Full frame mirrorless share: Sony 67%, Canon 22% and Nikon 10%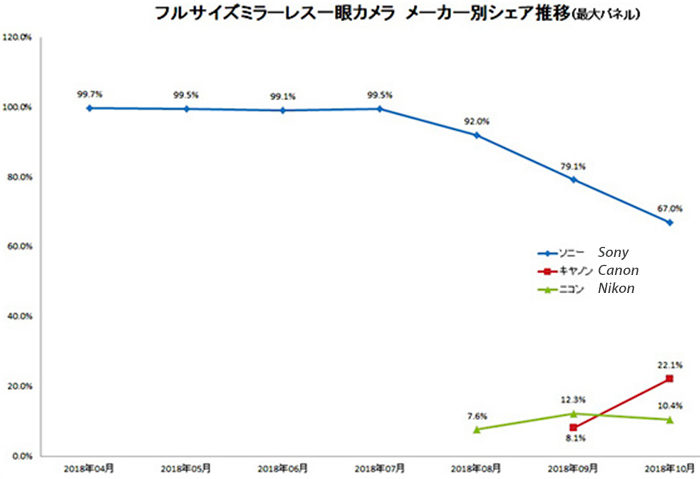 Now we know what impact the new Canon and Nikon Full Frame cameras had in Japan. BCNrankingy published the Full Frame mirrorless sales data for the month of October (for Japan only). With the introduction of the new EOS-R and Z7 cameras the Sony FF mirrorless share dropped from 99,5% (0,5% is Leica) down to 67%. Canon owns 22% and Nikon 10%.
This is a big impact also because Sony has not introduced any new FF camera at Photokina or Photoplus. It will be interesting to see if Canon and/or Nikon will be able to match Sony sales in 2019. What's your bet on this?
–
via MirrorlessRumors via Digicameinfo