Newsshooter tested the A7rII 5 axis system:
In short the 5-axis stabilisation worked a treat. As long as I was relatively steady the system kicked in and provided the extra bit of stability I needed. I found I could move very quickly between shots and get results that looked they had been shot using a shoulder rig.
Alex Pasquini posted that slow motion A7rII test video (via our SonyAlphaForum)
And here is a side by side comparison with the Sony RX1R, Fuji X100T, Canon 6D 7D, NX3000, Ricoh GR by Wayne's got G.A.S.:
(found via TheNakedCamera).
A7rII preorder list:
In USA: at Amazon, BHphoto, Adorama, SonyStore US, FocusCamera, Uniquephoto.
In Europe at Sony DE, UK, FR, IT, ES, NL, BE, CH, AT, SE, FI, NO, PT. Wex UK.
In Asia at Digitalrev, CameraPro.
Reminder: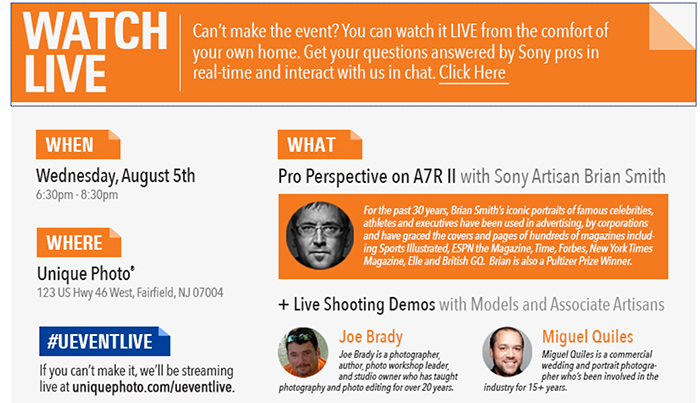 Uniquephoto (Click here) organized a special A7rII launch event with Sony Artisans. If you cannot participate don't worry, there is a livestreaming too.