Photozone: Zeiss Batis 18mm f/2.8 is an "excellent ultra-wide prime lens"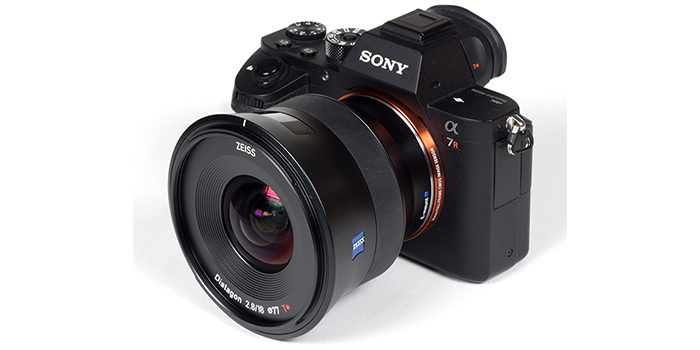 Batis 18mm FE lens at [shopcountry 56821].
The very sever folks of Photozone tested the new Zeiss Batis 18mm f/2.8 lens. And there is good news:
The Zeiss Batis 18mm f/2.8 is an excellent ultra-wide prime lens. Most of the image frame is already very sharp at fully open aperture although there is a bit of softness in the far corners. The corner softness is gone at f/4. The range between f/4 and f/5.6 is also the sweet spot where the quality is truly outstanding for a lens in this class. It may be a little surprising but you should stick to f/8 (if possible) instead of f/11 for the best quality in infinity DoF scenes because diffraction is a limiting factor already. Very low lateral CAs and marginal field curvature also contribute to the very high quality. Image distortions aren't overly pronounced but complex (mustache-style). In critical situations you may prefer to enable image auto-correction for this. That also applies to vignetting which is on the very high side (typical for Zeiss). A real differentiator is the flare resistance. You can, of course, produce a few ghostings if you push it but the Zeiss is about as good as it gets in terms of contra-light performance in this segment.
The build quality is up to professional standards – a metal body, no wobbly parts, weather sealing – but at this price level we expected no less, of course. That being said, we are not a big fan of the slippery surface coating and the dismal quality of the lens cap. The AF speed is good albeit not extremely fast but that's perfectly fine given the typical usage patterns with such a lens. Zeiss is quite proud of the new OLED display which shows you the focus distance and depth-of-field. Yes, it's nice, it's cool but the real killer argument is the image quality.

So should you buy one? We'll do some more testing of ultra-wide lenses soon but we'd be surprised to see a lens that could outperform this Zeiss lens – therefore highly recommended!
Well done Tamron ehm… Zeiss!
Batis 18mm FE lens at [shopcountry 56821].