Provocative Dpreview article recommends buying FF instead of Fuji GFX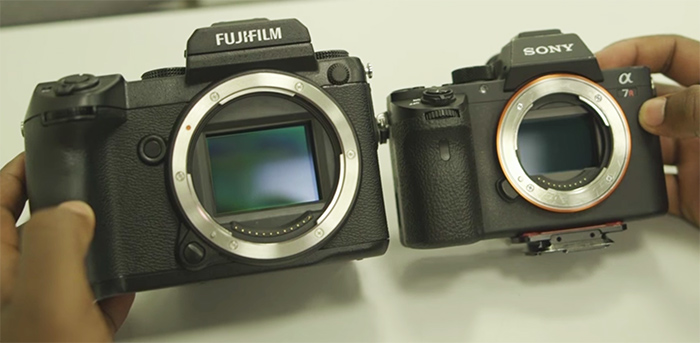 Homer Simpson "D'ho" would be the appropriate reaction after reading the surprisingly provocative DPreview article about the new Fuji GFX. In it Dpreview debunks the hype on the new Medium format camera and nicely advises the reader to get a much less expensive FF camera instead:
Companies like Sony have poured a lot of R&D into their full-frame (and smaller) sensors, and the a7R II uses a backside-illuminated design that makes it more efficient than the sensor used in the 50S. It also offers a dual-gain architecture that flips the camera into a high gain mode at ISO 640, allowing it to effectively overcome any noise introduced by the camera's own electronics. In other words, the a7R II's sensor is better able to use the light projected onto it, relative to the MF sensor – ironically a sensor made by Sony itself – in the G50S (or Pentax 645Z, or Hasselblad X1D). This allows it to match the low light noise performance of the larger sensor in the GFX (and Pentax 645Z and Hasselblad X1D) even at the same shutter speed and f-number.
Of course there is more than just sensor performance that defines the overall quality of a camera. The GFX remains a highly desirable object. But if price is in your equation well you really have to think if that very small image quality improvement is worth the money.
Now let's hope Sony can find a way to make a $5,000 RX medium format camera wiht the super large 55x41mm sensor. Of course this is just a dream of mine yet :)