Reflex announces the new 40mm f/1.8, 75mm f/1.8 and 24mm f/1.8 Full Frame E-mount lenses!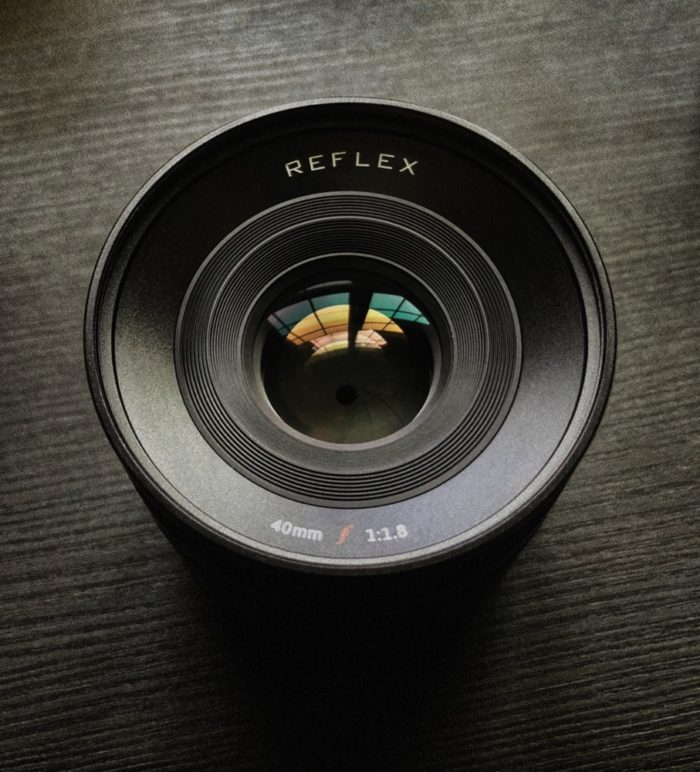 Well this is a small surprise: At Photokina REFLEX announced the first of it's three Full Frame manual focusing E-mount lenses. The image on top shows you the 40mm f/1.8 and the 75mm and 24mm lenses will be released later. Here is the Press text:
Ahead of the anticipated release of the Reflex model I. later this year and in a Photokina 2018 preview special, we are proud to present to its audience, the first in a line up of three full frame lenses; The Reflex 40mm f/1.8 comes ahead of a 75mm f/1.8 and a 24mm f/1.8, completing a series of large aperture primes.

The Reflex I accompanying lens series have been optimized for both SLR and mirrorless photography with a compact form factor, carrying a double gauss lens design that signs for an organic look and smooth bokeh, making it a light and ideal daily shooter for both analog and digital photography. Furthermore, it features a clicked/step-less aperture ring for videography and cine adaptation and a large focus-ring rotation angle which enables for highly accurate focusing.

While being presented at Photokina in a native Reflex AR-i, Sony E and Canon EF mount, mirrorless versions will also become available in Nikon Z, Canon RF and Leica/Lumix L mount or to Fuji X and Micro 4/3 via adaptors with the EF version. The lens will be launched on Kickstarter mid November and will ship January 2019.

Anticipated retail price will be under $400.
Some hands-on images have been posted by Photographyblog.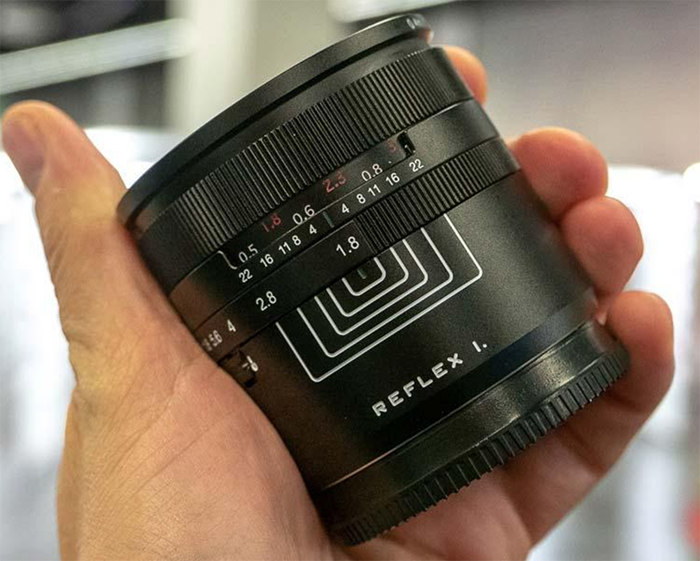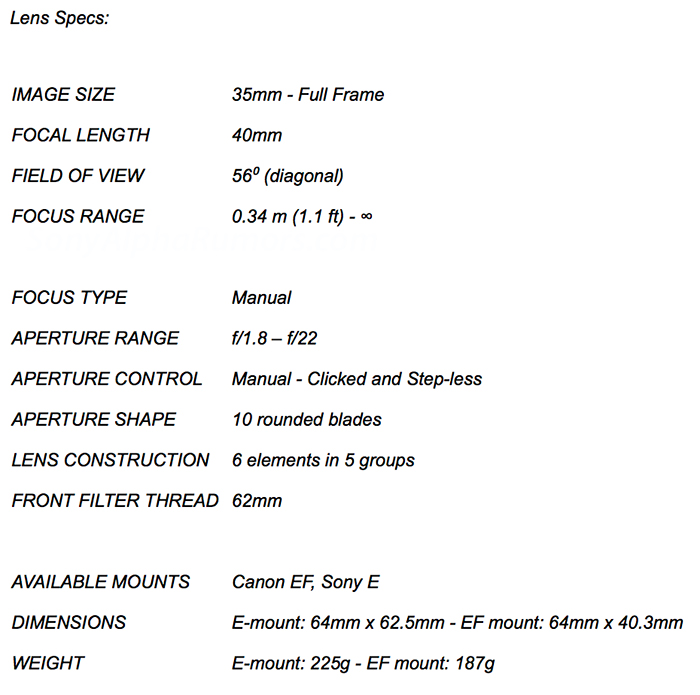 –
Via Chassimages. Thanks Mistral!