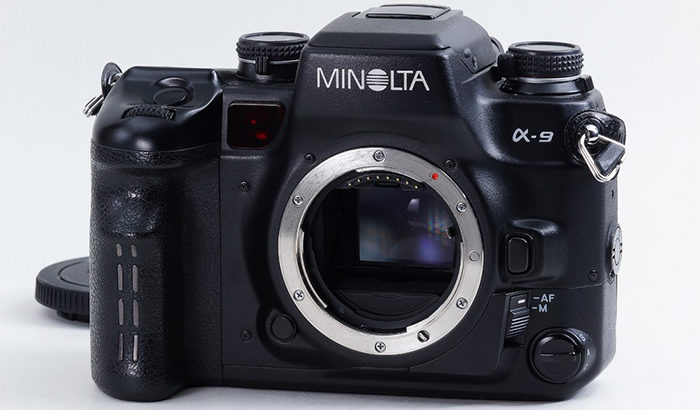 Did you know we had an Alpha 9 may years ago? This is what ChemicalCameras writes about the Minolta Alpha 9 Maxxum camera (here on eBay):
The Minolta Alpha 9 (a.k.a. Maxxum 9 or Dynax 9) is arguably the finest professional grade 35mm SLR camera ever made. It just oozes with ruggedness and quality. It is one of those cameras that once you pick it up you don't want to put it down. It was released in 1998 with a feature set that left most of the competitors far behind. It was the last professional grade camera made by Minolta.
Great camera! And honestly, I would have loved Sony to make the body a bit bigger and more "Minolta" alike. Not just because of a matter of personal taste. But I think a bigger body would have served well for many different reasons (improved ergonomic, bigger battery, XQD card, heating control…). Maybe the future A9II will get a different design…
And we also have a new full review of the "new" Sony A9 by Imaging Resource:
Pros
New sensor offers incredible performance; Excellent image quality at low & high ISOs; Very good dynamic range; Phenomenal 20fps burst speed & deep buffer; Very good battery life for a mirrorless; 4K video; Dual card slots.
Cons
Slow buffer clearing; Only one UHS-II card slot; Touchscreen underutilized; No lossless RAW compression option; No 4K/60p option.
–
Minolta Maxxum A9 camera auctions on eBay (Click here).
Sony A9 at BHphoto, Adorama, Amazon, BestBuy. FocusCamera. Calumet.de. Park UK. Wex UK. Jessops.