Reminder: Sony CES live stream in a few hours, 35mm GM announcement on Jan 13 and new cameras after that!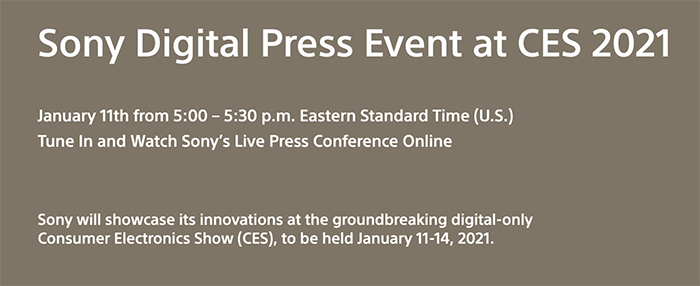 Reminder: Today Sony will have a live CES show event at 5pm Eastern time. Do not expect any Alpha gear announcement! There are two reasons for that:
The 35mm f/1.4 GM lens will be announced on January 13 at 15:00 London time
Sony registered three new cameras months ago but because of a factory fire these announcement have been delayed by a bit. Expect the camera announcement to happen sometimes between late January and late February.