RUMOR: Sony will announce 6 new E-mount lenses in 2020. Most of them tele primes and tele zooms?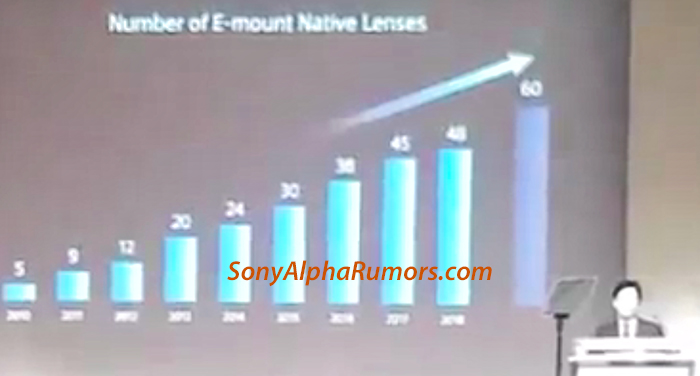 This is a rumor from a very solid source. I  know this because he shared the 2019 lens roadmap I did NOT post on SAR because he was an anonymous first time source. Well his 2019 roadmap was right (it included for example the new 70-350mm lens). So I am confident this roadmap is realistic:
Sony plans to launch six more E-mount lenses in 2020
One of them will be APS-C
Most lenses will be tele primes and tele zooms (but some of them might be updates of current lenses like 70-200mm G).
I guess it makes sense for Sony to update some of their lenses (particularly some GM zooms) and to launch new tele lenses that can suite sport and wildlife shooters.
–
Rumor ranking explained:
I now post only  two kind of rumors:
RUMOR: Marks rumors that  are somehow more solid and likely to be true
WILD RUMOR: Marks rumor that are from anonymous and first time sources. We post them just for the sake of fun and clickbait of course  :)
Note: Please hold me accountable for the "RUMOR" and not for "WILD RUMOR"  :)