Samyang 24mm FE Tilt Shift review by Marc Alhadeff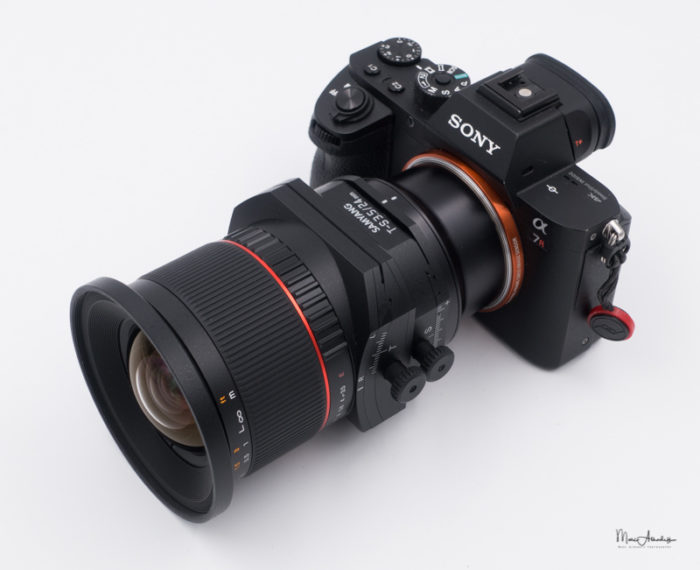 I think it's the first time I see a review of the Samyang 24mm FE Tilt Shift lens for Sony. Marc Alhadeff conclusion is:
If you look at the other tilt shift lenses you could use on a Sony you have the Nikon or Canon ones at 2000 euros. Is the Samyang costing a little bit less 1000 euros worth it ?

It is well built , only the knobs are a little bit small and in plastic (long term durability ?)
In architecture , the shift mode allow to get very good results at F11 from centre to borders
Distorsion is an issue but can be corrected manually or by taking as a proxy the Samyang 21mm F1.4
For the tilt effect you can get the Scheimpflug type of effects , but tuning a tilt is a delicate operation that is requiring a tripod to be at ease

I would recommend the lens for the hobbyist willing to do a lot of architecture,

If you are pro , it is certainly worth to invest in the Canon 24mm Tilt Shift with the Sigma MC11 adaptor to mount it on your A7 body. This one has much less distorsion and better sharpness at apertures wider than F11, and will be able to transmit exif data to the body (Lens name + aperture)
Full review at sonyalpha.blog/2017/09/20/samyang-24mm-f3-5-tilt-shift-ed-as-umc/
The Samyang T/S lens sells for $799 on BHphoto.