Samyang 35mm F1.4 AF II review at SonyAlphaBlog: "much better in term of sharpness"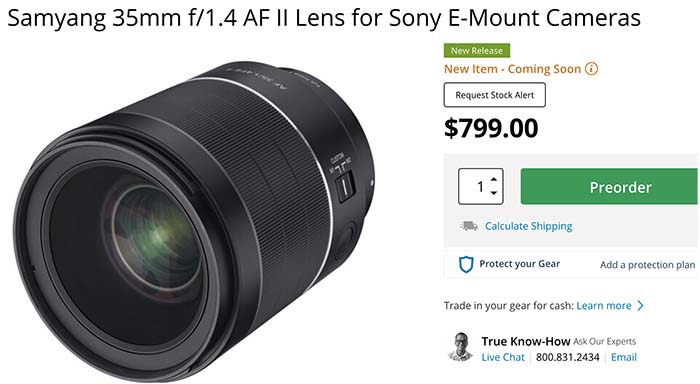 Samyang 35mm f/1.4 II lens at BHphoto (Click here).
SonyAlphaBlog tested the new Samyang 35mm II lens and concluded:
The Samyang is priced at 700 euros vs 830 euros for the Sigma 35mm F1.4 DG DN which is much better in term of sharpness , has a real aperture ring and a better AF for subjects in movements. I see therefore no reason to buy the Samyang 35 unless for video thanks to its low focus breathing
If the price goes down to 450-500 then it will be a good price for the performances. Also if you don't need the f1.4 the Samyang 35mm F1.8 offers better performances (better sharpness) for 400 euros in a more compact and much lighter format
In term of best 35mm The Sigma and Sony are excellent and in 80% of the case you can not distinguish them , they all have excellent sharpness, smooth background blur, excellent bokeh balls, color rendering ….