Sigma 24-70mm reviews by Jason Vong and CameraLabs: "clearly earns a recommendation"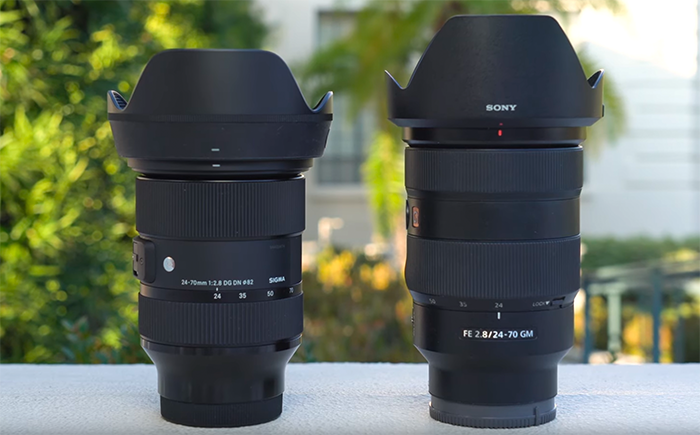 Screengrab from Jason Vong's video
CameraLabs posted the full Sigma 24-70mm f/2.8 FE review and concludes:
The Sigma 24-70mm f2.8 DG DN Art is a viable alternative to the original 24-70mm f2.8 lenses from Sony and Panasonic – not to mention Canon and Nikon, should Sigma develop RF and Z-mount versions. Although the lens comes at a much lower price Sigma has designed it well: The lens is sharp within the APS-C image-circle, has no longitudinal color aberrations, shows little veiling glare in contra-light situations, and has a reliable autofocus. Unfortunately the Sigma becomes gradually softer at closer focusing distances right down to pretty mushy results at minimum object distance. This may make the lens miss out on our top award, but it still clearly earns a recommendation.
Good points:
Constant f2.8 focal ratio.
Sharp and contrasty in the APS-C image circle.
Good black levels in contra-light situations.
Reliable AF operation
Can swap mounts (at a cost) between Sony E and Leica L-mount.
Bad points:
Field curvature and softer performance at closer distances.
–
Sigma 24-70mm FE lens at Amazon, BHphoto, Adorama, Calumet DE, FocusCamera. WexUK
–
And this is Jason Vong's take on the new lens: