Sigma announces the world's best 85mm f/1.4 FE lens (Preorder it now)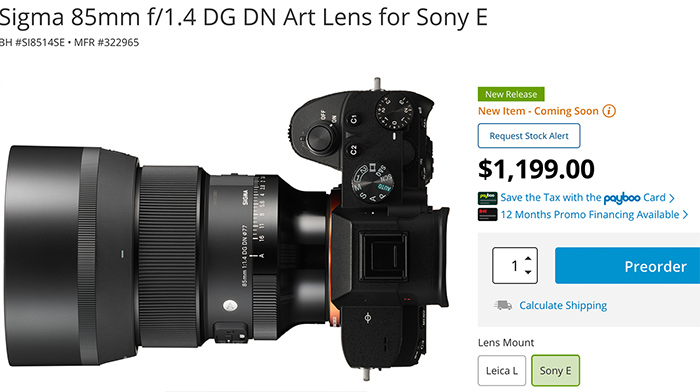 Preorders:
85mm f/1.4 FE preorder at BHphoto, Adorama, FocusCamera.
Sigma says this is the best quality 85mm f/1.4 lens on the market: It will outperform the Sony GM lens and it's more compact and a lot cheaper. Here is the full video where CEO Yamaki explains why this lens is that good:
Reviews and news:
Product page at Sigma. Presentation at Explora. Hands-on at Dpreview.
Video reviews:
Italian review:
Poll:

Loading ...