Size comparison between the 200-600mm FE and the 100-400mm GM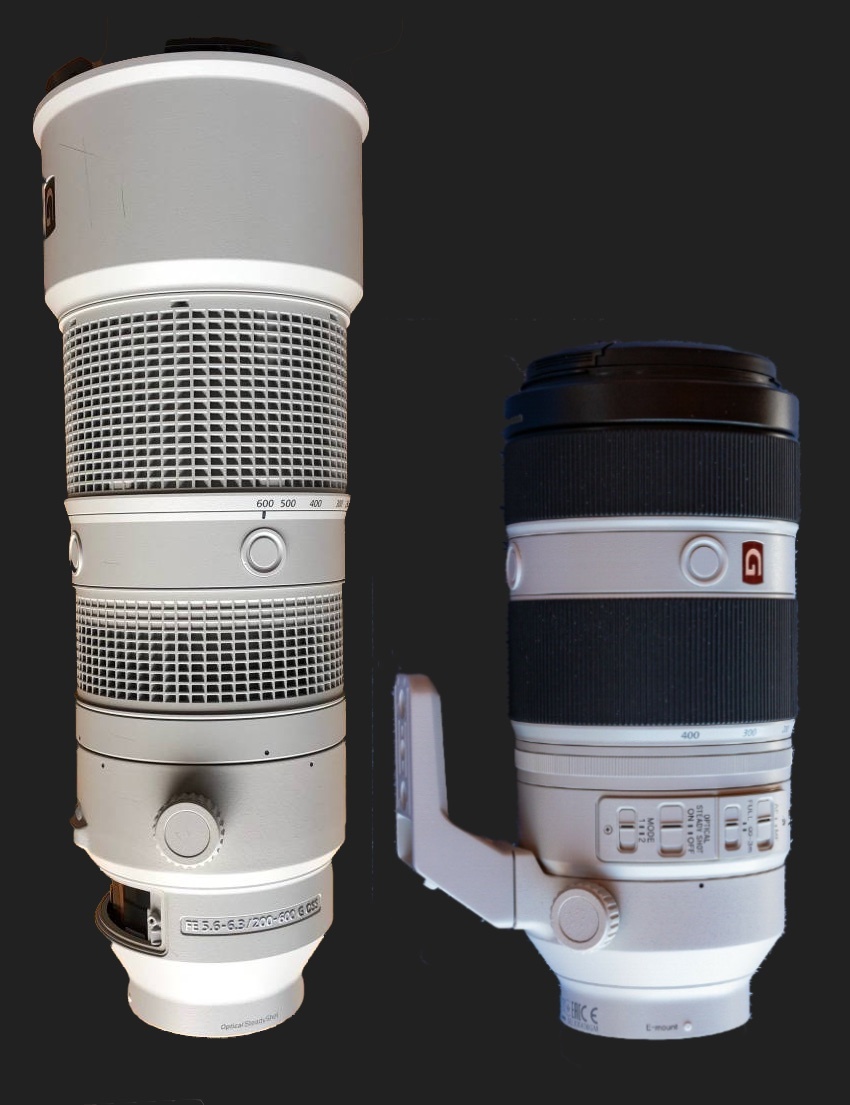 Our reader Robert made this size comparison between the leaked Sony 200-400mm f/5.6-6.3 G lens and the Sony 100-400mm GM. The new Sony super telephoto zoom lens will be announced this week on June 5 or June 6.
I have no idea how much the new 200-600mm lens will cost yet. Would be happy to learn it's around $2,000. As a comparison the Nikon 200-500mm f/5.6 lens is priced at $1250.
And some fun by VTC Media :)

And here is a not so 100% accurate size comparison done using the CameraSize tool: