Small note: Sony 90mm FE is officially the sharpest lens ever tested at DxO!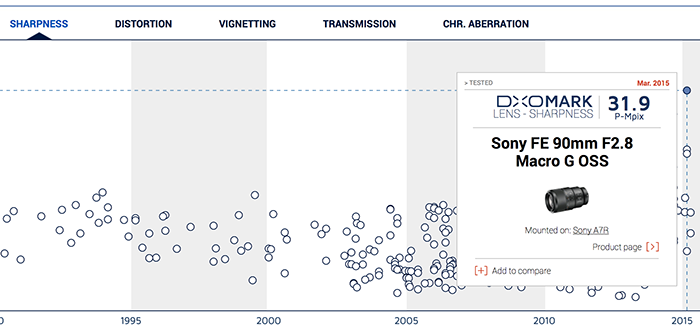 While the 55mm FE lens is the best autofocus lens ever tested I noticed on the DxO interactive graph that the new 90mm FE G lens is actually the sharpest lens in their database. Even sharper than the $4,000 Zeiss Otus lens line!
This also means I changed my mind and I will go for the FE 90mm macro and not for the Batis :)
90mm links:
In USA at Amazon, Adorama, BHphoto, [shoplink 37938 ebay]eBay US (Click here)[/shoplink].
In Europe at [shoplink 37991 ebay]Fotomundus[/shoplink], Amazon Germany, Sony Germany, Sony UK, Sony FR, Sony IT, Sony ES, Sony NL, Sony BE, Sony AT, Sony CH, Sony SE, Sony FI, Sony NO, Sony PT.
In Asia at Digitalrev, Sony Australia.
P.S.: Sony FE 90mm f/2.8 Macro OSS G Lens Review by SonyAlphaLab on Youtube.