Sony 135mm GM vs the Sigma 135mm vs the 135mm Batis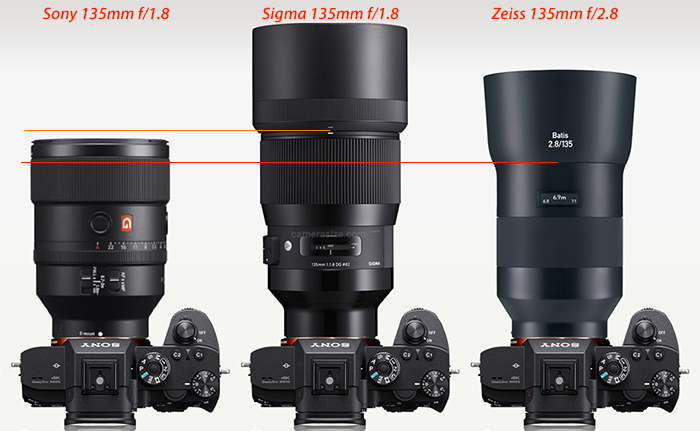 Camerasize added the new Sony 135mm GM in their database. Here is the size comaprison with the Sigma 135mm f/1.8 and Zeiss 135mm f/2.8.
Preorders for the "SEL135F18GM" lens (open on Feb 28):
Sony 135mm GM at BHphoto and Adorama.
Sony RMT-P1BT remote commander at BHphoto and Adorama.
And here is how Sony pitched the new lens when comparing it with the Sigma and Zeiss (Screengrabs from Manny Ortiz video):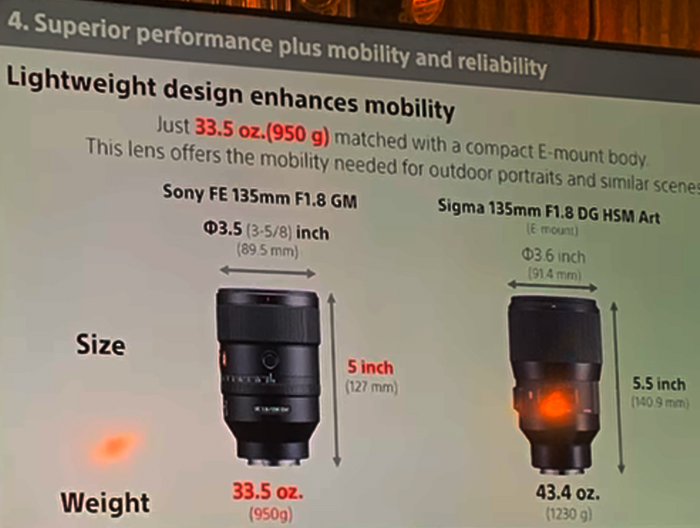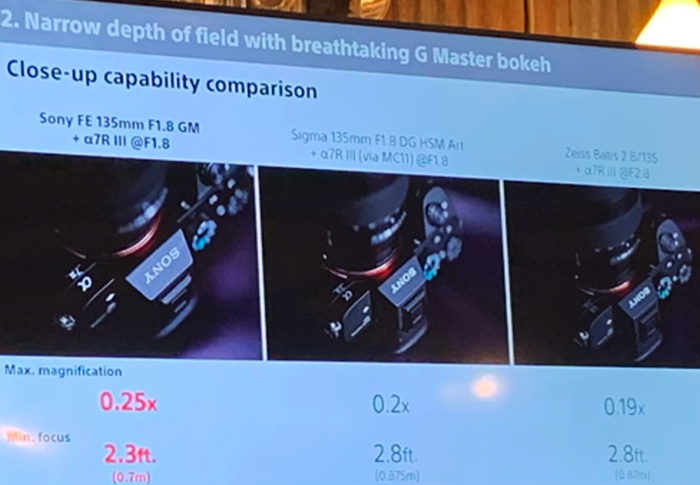 And another comparison with the Batis by Jason Vong: