Sony A5000 has been marked as "discontinued" by Sony Japan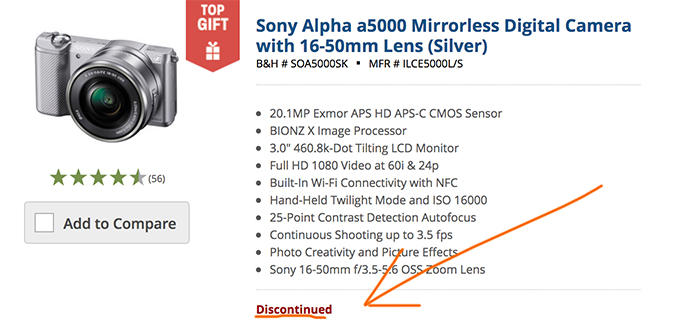 The Sony A5000 has been officially marked as "discontinued" at BHphoto (Click here to see). You can still find the camera in Stock via third party sellers at Amazon. This might be another indirect hint that Sony will announce a new A5200 soon?
Note: Also Sony Japan confirms the A5000 sales have been "terminated". Sounds harsh :)
–
Tahnks Dan for spotting this!